Which Lebanese minister with $42M HSBC account was exposed in Swissleaks?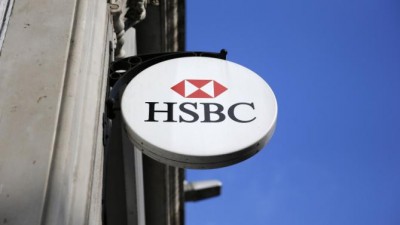 Business executives, politicians, rich heiresses along with alleged arms traders, drug traffickers and al-Qaeda backers figure among the HSBC clients listed in secret bank documents that's sparked a global outcry over tax dodgers and the banks which help them.
The documents claim HSBC's Swiss banking arm helped clients in more than 200 countries evade taxes on accounts totalling $US119 billion ($A152.30 billion).
Here is a profile of some of the more than 100,000 customers listed in the "Swissleaks" cache of secret files, stolen by an IT worker in 2007 and passed to French authorities.
Inclusion in the list does not automatically imply wrongdoing.
NATIONALITIES
Swiss clients had placed the most money with the Geneva-based bank, at $US31.2 billion, followed by British nationals at $US21.7 billion, Venezuelans at $US14.8 billion and Americans at $US13.4 billion.
Israel, which came in sixth with its nationals holding $US10 billion in HSBC Switzerland accounts, found some of its wealthiest citizens on the list, including billionaire businessman Beny Steinmetz and his brother Daniel, who made a fortune in diamonds with more than $US100 million to their names.
STARS AND THE WEALTHY
Film stars, super models, rock stars and fashion designers were also clients, although many of them maintain they have already come clean and made amends for previously hidden accounts.
Arlette Ricci, the heiress to French fashion designer Nina Ricci's estate, will go on trial for fiscal fraud in France next week.
ARMS, DRUGS AND DIAMOND TRADERS
The Swiss daily Tages Anzeiger (TA) on Monday focused on some of the suspected criminals on the list.
It mentioned the case of a Belgian-Lebanese diamond trader in Antwerp who has since been jailed in Belgium for trading in illegal diamonds.
The man had been able to open an HSBC account despite UN accusations in 2001 that he had breached an international embargo on dealing in so-called "blood diamonds" from Sierra Leone.
The account remained open despite a fiscal fraud investigation in 2005, and between 2006 and 2007 the man deposited more than $US2.8 million, the TA newspaper reported.
According to Belgian daily Le Soir, at least 916 of the more than 3,000 Belgians in the files were diamond merchants from Antwerp.
HSBC's Swiss arm also held an account for a Guinean company that was delivering arms to Liberia in 2003, in the middle of a civil war, TA reported.
That account held $US7.14 million in 2007, the documents show.
The Swiss daily also highlighted that a list of French client names had been compared to a Europol database, resulting in 120 matches, including numerous alleged drug traffickers.
BIN LADEN'S 'GOLDEN CHAIN'
Also reportedly figuring on the client list are members of Osama bin Laden's known family and members of the so-called "Golden Chain" of wealthy Arabs suspected by US investigators of being al-Qaeda's main backers.
According to the Swissleaks files, an account held by a 70-year-old Saudi national, who is the head of an international conglomerate and reportedly connected to the "Golden Chain," was bulging with up to $US70 million.
POLITICS
Numerous politicians, their family members and associates also figure in the files.
Rami Makhlouf, cousin of Syrian President Bashar al-Assad, who is facing corruption charges in the United States, is listed with an HSBC account worth $US27 million.
Former Egyptian trade minister Rachid Mohamed Rachid, who fled Cairo during the 2011 uprising against former president Hosni Mubarak, is listed as having power of attorney over an account worth $US31 million.
And Belhassen Trabelsi, the brother-in-law of Tunisia's ousted longtime dictator Zine El Abidine Ben Ali, figures on the list with an account valued at $US22 million in 2007.
Swiss weekly Le Matin Dimanche also cites the case of a Lebanese government minister and prosperous entrepreneur who the files showed had stashed some $US42 million in his HSBC Switzerland account, although a spokesman insisted he had made his fortune before rising to power.
The daughter of a former Chinese prime minister had opened an account in 2001 while her father still held important positions within the Chinese Communist Party, and allowed it to swell to nearly $US2.5 million, the documents showed.
THE BUSINESS WORLD
Australians named include the late media baron Kerry Packer, model-turned businesswoman Elle MacPherson and former ANZ chairman Charles Goode.
Russian daily Vedomosti said it had found some 740 Russian "millionaire civil servants".
Most of them had worked for the state or large state-owned businesses and public banking establishments, but none remained in a position of responsibility or at the helm of Russian public companies, the paper said.
British daily The Guardian also revealed that Richard Caring, the owner of numerous chains of restaurants and stores, in September 2005 had withdrawn five million Swiss francs from his HSBC account in Geneva, in cash — enough to fill a suitcase.
Since then, HSBC Switzerland has limited a single cash withdrawal to $US10,000.
AAP