Netanyahu's speech continues to divide US Congress with Leahy boycott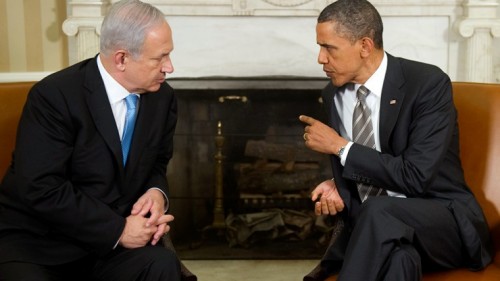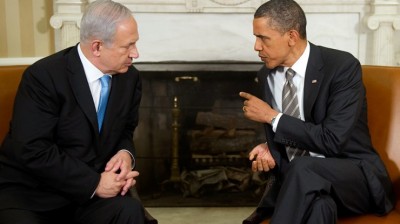 At least two US senators, including the chamber's longest-serving lawmaker, will skip Israeli Prime Minister Benjamin Netanyahu's speech to Congress next month, deepening a partisan fissure over the controversial address.
In a blunt statement Tuesday, Democratic Senator Patrick Leahy accused Republican leaders in the House of Representatives of "unilaterally" arranging and politicizing Netanyahu's planned address before a joint meeting of Congress on March 3.
Leahy, a seven-term senator, said that by scheduling the speech without input from the White House, Republicans "have orchestrated a tawdry and high-handed stunt that has embarrassed not only Israel but the Congress itself."
Leahy noted the unwritten rule of Congress speaking and acting "with one voice" on foreign policy whenever possible, with US national interests the paramount concern and "with caution about the unintended consequences of unilateral actions like this.
"They have diminished that valuable precedent," he said.
Vice President Joe Biden, symbolically the president of the US Senate, is the most high-profile official yet to announce he will not attend Netanyahu's speech.
Senator Bernie Sanders, an independent who caucuses with Democrats, is also staying away.
"The president of the United States heads up our foreign policy, and the idea that the president wasn't even consulted — that is wrong and not a good thing for our country," Sanders said at the Brookings Institute Monday.
"I may watch it on TV but I'm not going."
US lawmakers are traditionally united in their support of Israel.
But the speech that House Speaker John Boehner invited the prime minister to give, in the midst of crunch negotiations between Iran and world powers over restricting the Islamic republic's nuclear program, has triggered divisions in Congress.
Israeli officials mounted a charm offensive last week, sending Knesset speaker Yuli Edelstein up to Capitol Hill to contain the damage, as House members from both sides reportedly considered boycotting the Netanyahu speech.
Top House Democrat Nancy Pelosi, in meeting with Edelstein, emphasized the "value all members place on the US-Israel relationship in a non-partisan way," her spokesman said.
"The leader expressed her concern that casting a political apple of discord into the relationship is not the best way forward given the formidable challenges our two countries are facing together."
AFP