"We make Beirut appear civilized", says its governor after removal of posters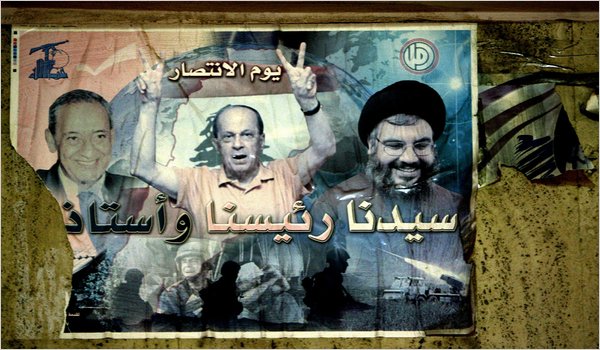 The  campaign to remove political banners and posters from Beirut and several cities was launched on Thursday, as a  result of  dialogue talks between the Hezbollah militant group and  the Future Movement
Commenting on the campaign the governor of Beirut, Ziad Shebib, told reporters that 90 percent of political banners  and posters have already been removed.
"We will work from now on to make Beirut appear civilized," he said about the campaign which is carried out in cooperation with Beirut police and the capital's firefighting department.
"The operation is ongoing in all regions without exception," he added.
Elie Nohra ,Governor of  North  Lebanon also oversaw the implementation of the campaign in the northern city of Tripoli.
Interior Minister Nouhad al-Mashnouq met with the governors on Monday to discuss the issue. They all  agreed to remove Hezbollah,Future Movement  and Amal Movement banners and flags from the streets of Beirut and along the coastal highway from Tripoli to the southern city of Sidon.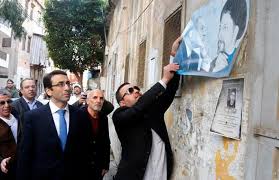 Hezbollah  and  the Future Movement officials, who have been holding dialogue talks  in Ain el-Tineh under Speaker Nabih Berri's sponsorship since December, welcomed on Tuesday the  practical  steps taken  to defuse sectarian tensions in the country by removing political slogans and posters belonging to them from the streets of Beirut and other areas.
Berri told his visitors on Tuesday that the dialogue has not stopped and will go ahead in implementing the decisions reached between the two parties.
"The path to dialogue is safe," Berri stressed to his visitors.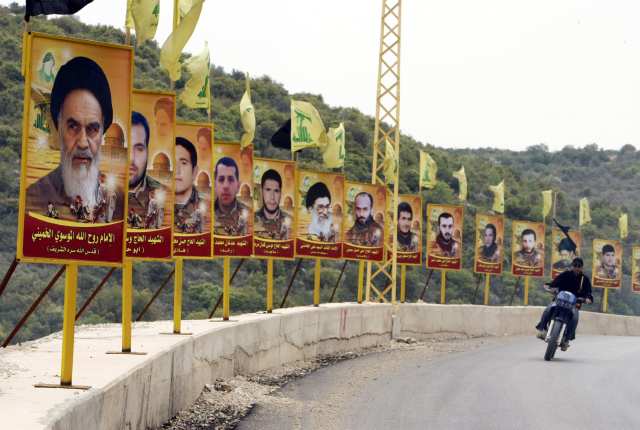 Berri confirmed to his visitors that all decisions reached at the dialogue table will be implemented, including the removal of party banners and flags in Beirut and several other cities.
"I gave my instructions to officials in Amal Movement to immediately start with the removal of flags, banners and photos belonging to Amal," he said.