Scholars rank Kerry dead last in terms of effectiveness, survey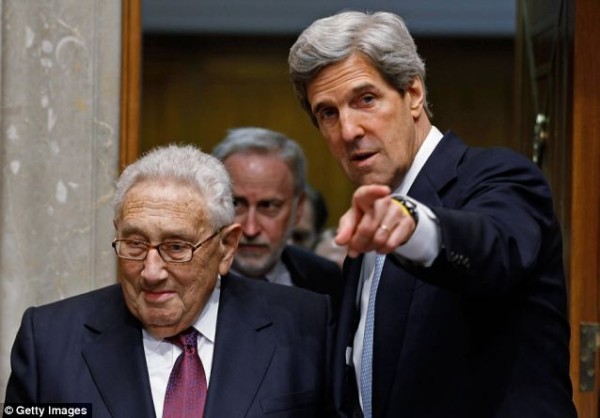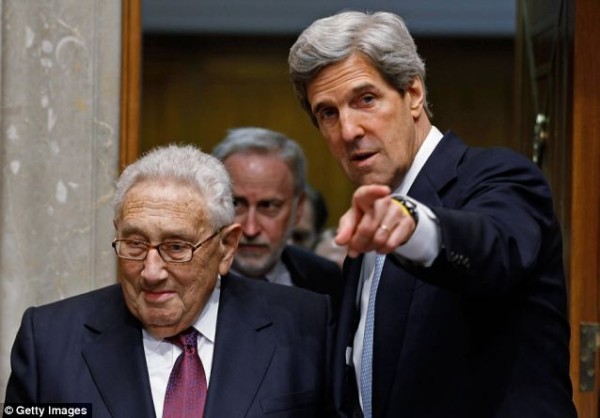 By Al Kamen
Secretary of State John Kerry, working diligently on some extraordinarily difficult foreign policy issues — China, neo-Soviet Russia, Islamic State, Iran, etc — isn't getting even a tiny bit of credit these days from the tweedy, elbow-patched, wing-chair crowd.
Foreign Policy magazine this week announced the results of its 2014 Ivory Tower survey of 1,615 international relations scholars from 1,375 U.S. colleges.
One question they were asked was: "Who was the most effective U.S. secretary of state of the past 50 years?
The winner? Nobel Peace Prize winner Henry A. Kissinger, who was secretary for four years during the Nixon and Ford administrations. Since the Vietnam thing didn't turn out so well, the scholars must have been grading him on openings to China and the Soviet Union when he was at the National Security Council?
Kissinger got 32.21 percent of the vote, extraordinary in such a large field.
"Don't Know" came in a relatively distant second, with 18.32 percent.
James Baker — who was actually the most effective secretary in the last 50 years — came in third at 17.71 percent, just behind Dr. Know.
Madeleine Albright and Hillary Clinton tied for fourth at 8.70 percent.
George Shultz was sixth with 5.65 percent.
Dean Rusk, who served in the Kennedy-Johnson years, came in seventh at 3.51 percent.
Warren Christopher got 1.53 percent, tying Cyrus Vance for eighth place
Colin Powell was picked by 1.07 percent for tenth place.
Condoleezza Rice got the nod from 0.46 percent putting her in 11th place.
Lawrence Eagleburger came in 12th place with only 0.31 percent.
Then, dead last, is John Kerry. He also got a total of only five votes and tied Eagleburger's 0.31 percent, but the magazine lists him at 13th.
This is all truly odd. Loop Fans may recall Eagleburger was only secretary of state for six weeks, from Dec. 8, 1992 to Jan. 20 1993. To be sure, he was acting secretary for three months before that, but it's hard to say he left a huge diplomatic footprint.
(On the other hand, we always marveled at Eagleburger's unerring ability to keep from blowing himself up as he alternated an inhaler in his right hand and a cigarette in his left.)
Odder still, the survey apparently forget that Nixon's first secretary of state was William P. Rogers.
Well, Kerry's only been at Foggy Bottom for only a couple years, so he's got plenty of time to boost his standing. Nowhere to go but up with this scholarly crowd.
Washington Post