'Lasting Defeat' of ISIS top priority of Pentagon nominee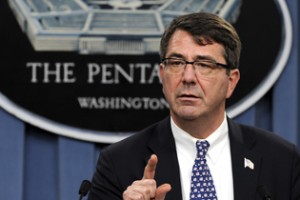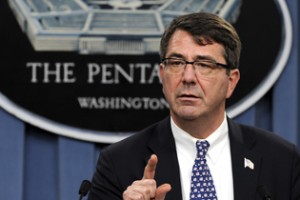 President Barack Obama's nominee to head the Pentagon told Congress on Wednesday that, if confirmed, he will make "lasting defeat" of Islamic militants in the Middle East his top priority.
"It's important that when they get defeated they stay defeated," Ashton Carter said of ISIS.
Carter's confirmation hearing comes just one day after the extremists released a video purporting to have burned a Jordanian pilot alive. Carter called the group "savage" and said the first thing he will do as Defense Secretary will be to visit the swath of the Middle East where the militants pose the greatest threat.
Carter, who has held the second highest-ranking post at the Pentagon, also said he favors arming Ukraine to assist in its battle against Russian-backed rebels.
"I think we need to support the Ukrainians in defending themselves," Carter told the Senate Armed Services Committee. "The nature of those arms I can't say right now because I don't have – I haven't conferred with our military leaders or Ukrainian leaders – but I incline in the direction of providing them with arms – including to get to, what I'm sure your question is, lethal arms."
The White House is currently reconsidering its opposition to arming Ukraine as they continue to battle anti-government rebels.
If confirmed by the Senate, which is widely expected, Carter would become Obama's fourth Secretary of Defense in six years. He would follow Chuck Hagel, who announced his resignation last November.
CNBC