Israeli FM Lieberman predicting another war with Lebanon and Gaza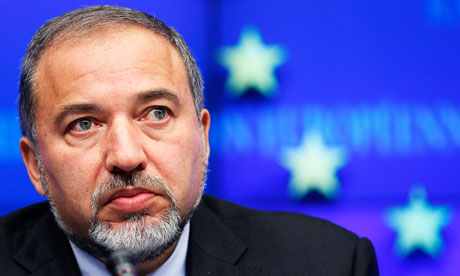 Israeli Foreign Minister Avigdor Lieberman is predicting that a third war with Lebanon is inevitable, stressing that Hezbollah's latest attack on the Jewish State has changed the rules of the game, Israeli website Ynet reported on Sunday
"A fourth operation in the Gaza Strip is inevitable, just as a third Lebanon war is inevitable,"The Soviet-born Israeli politician told Ynet.
"There's no doubt the rules of the game have been changed, what Hezbollah forced upon us. We don't respond, but rather decide to contain this incident. I think that's completely unreasonable," he said.
"Hezbollah is bolder, more determined, more provocative. This is a precedent that everyone's following, they're following our response or lack thereof," he added.
Israel and Hezbollah engaged last Wednesday in the deadliest clashes since the 2006 when they fought a 34 day war .
The violence erupted when Hezbollah fired anti-tank missiles at an Israeli military convoy, killing two soldiers and wounding seven others.
Israel responded with shelling. A Spanish peacekeeper with the United Nations Interim Force in Lebanon was killed in the exchange.
Spanish envoy at the UN blamed Israel for the death of the Spanish peacekeeper Corporal Francisco Javier Soria Toledo, 36.
Hezbollah's attack was a revenge for the Januray 18 Israeli strike on a convoy in the Syrian town of Qunaitra in the Golan Heights , in which six Hezbollah members and an Iranian Revolutionary Guard commander were killed.