Suicide bombing of a bus in Damascus Kills 7 Lebanese pilgrims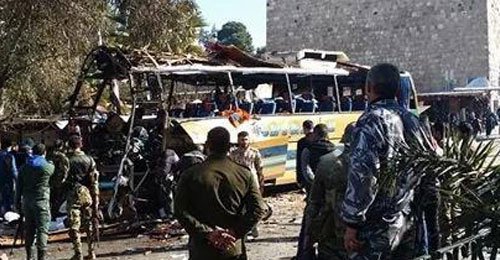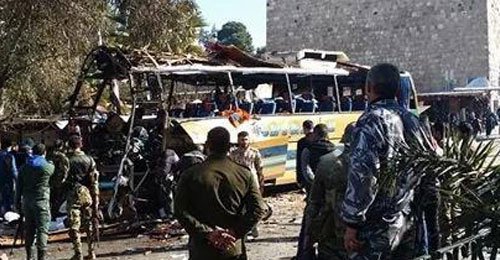 A suicide bombing of a bus ferrying Lebanese pilgrims around Shiite holy sites in Damascus exploded Sunday, killing at least seven people, according to Syrian activists and Lebanese media.
The bombing underscored the sectarian nature of Syria's four-year war, and how neighboring Lebanon has become ensnared in the complex conflict.
The bombing wounded at least another 20 people as it shattered the vehicle near the Damascus citadel and the centuries-old Hamidiyeh bazaar, state-run media reported.
The Britain-based Syrian Observatory for Human Rights, which relies on a network of activists inside Syria, said the blast killed seven people. Their death toll was slightly higher than that given by state-run media and al-Manar, the television channel run by the militant Lebanese Shiite groupHezbollah. Conflicting casualty tolls are routine in the aftermath of such attacks.
Footage broadcast on al-Manar showed a woman, seemingly in shock, lying on a hospital bed, her white shirt crimson with blood. A medic picked shrapnel or glass out of a man's bloodied back.
Al-Manar said the pilgrims were traveling from the shrine of Sayidna Ruqqaya in central Damascus to the southern shrine of Sayidna Zeinab when the bomb detonated. The bus belonged to a Lebanese Shiite pilgrim tour company and had left Beirut early Sunday morning, company official Fadi Khair el-Deen told al-Manar.
Another bomb was found near the bus and was dismantled by security forces, Syrian state-run media reported. It was not immediately clear when, or how, the bomb was placed on the bus.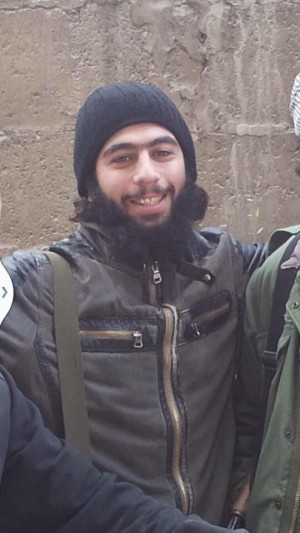 Syria's al-Qaida affiliate, the Nusra Front, claimed responsibility for the blast, and accused the bus passengers of being Hezbollah fighters. The Nusra Front also claimed it was a suicide bombing, while Syrian state media and al-Manar both said the blast was caused by a bomb placed on the bus. Al-Nusra Front Twitter accounts posted photos of a Saudi youth, claiming to have carried out the bus bombing Damascus, VOL reported '
The Nusra Front claim spotlighted why the pilgrims were likely targeted: as revenge for Hezbollah fighters defending Syrian President Bashar Assad.
Hezbollah's direct participation in the Syrian conflict has prompted hard-line Sunni radicals to lash out against Shiite communities in Lebanon.
ABC/AP/ YL
Update;
The Oshaq al-Hussein  ( lovers of Hussein) pilgrimage campaign identified  six people killed in the bus bombing as Mohammed Ahmed Meqdad, Mahdi Youssef Meqdad, Qassem Hatoum, Ali Abbas Ballouq, Shadi Houmani and Mohammed Hassan Ayyoub.
MTV reported that the  first convoy carrying the Lebanese citizens who survived the Damascus terrorist blast has arrived in Dahieh,  a Hezbollah stronghold , south of a the capital .
The second convoy of the Lebanese pilgrims who survived the Damascus blast has arrived in Dhahieh
PM  Tammam Salam was quoted as saying in condemning the bus attack:
" The Damascus attack  a barbaric which I strogly condemn   and I call for depriving the terrorists of the chance to realize their strife schemes."