Hezbollah offered Israel a draw, will it accept it ?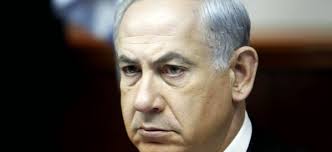 By: Dimi Reider
Everything about Hezbollah's attack on an Israeli border patrol on Wednesday seemed precisely calibrated to send a message of "deterrence" while signaling a desire to avoid a full-blown war. In fact, Defense Minister Moshe Yaalon said Thursday that Israel had received a message from the Lebanese Shia group, via the United Nations, making clear that Hezbollah seeks no further escalation. It remains unclear how Israel plans to respond to an attack for which Prime Minister Benjamin Netanyahu on Thursday blamed Iran — as does the strategy behind the Israeli helicopter strike 10 days ago that provoked Hezbollah's retaliation.
Six anti-tank missiles were fired at a convoy traveling in unarmored Isuzu Challenger jeeps on Wednesday. Three of the missiles hit their targets, killing two Israeli soldiers and wounding several. By skill or luck, the Alawite residents of the tiny enclave of Rajar escaped largely unhurt, although one of the rockets that went astray did cause significant damage to a house, and several residents were reportedly lightly injured. Then, rather than attacking the rescuers, attempting to capture a soldier or escalating elsewhere along the front, Hezbollah resorted to a broad barrage of shelling aimed at the largely uninhabited Mount Hermon.
The attackers also appear to have chosen their targets in a way that carefully avoided breaching Israel's sovereignty. All of the areas in which Israeli forces came under attack on Wednesday were territories in which they are, under international law, occupiers. Moreover, although the village where the convoy was attacked is part of the Golan Heights, it is widely associated with the Lebanese-Israeli conflict. Hezbollah prefers to engage Israel on home turf rather than in Syria, where a confrontation would benefit anti-Assad forces and undermine the Lebanese movement's mission to strengthen the Syrian president's rule. A confrontation with Israel on Lebanese turf may not be desirable, but it is something Hezbollah has survived before.
Even the ad-hoc name of the unit that carried out the attack — the Quneitra Martyrs Brigade —signalled that the strike was a response to the Israeli helicopter strike.
But if Hezbollah aims to limit the cycle of retaliation, it's not clear whether Israel will oblige, because it's not clear what strategic motives prompted Israel to attack the Golan convoy in the first place. The fact that senior Iranian military figure Mohammad Ali Allah-Dadi was killed deepens the mystery. Israel may have conducted a long campaign of sabotage of Iran's nuclear facilities and even assassination of its scientists, but Allah-Dadi — the highest-ranking Iranian military figure ever killed by Israel — had no known connection to the program. The current consensus among Israeli analysts is that the Islamic Revolutionary Guards Corps (IRGC) general was not the intended target, but was simply in the wrong place at the wrong time.
The main target appears to have been Jihad Mughniyeh, a 25-year-old Hezbollah officer and the son of Imad Mughniyeh, a commander who was assassinated in Damascus in 2008 and was reviled by Israel for his alleged masterminding of a number of deadly attacks. That doesn't explain why Israel considered last week's attack urgent, or even necessary. Some Israeli media reported that Mughniyeh had been appointed the Hezbollah district commander for the Golan Heights in October, but these reports relied solely on Syrian opposition activists. One Israeli website described him as "the brain" behind all the attacks on Israel Defense Forces (IDF) along the Syrian border, but Quneitra-area operations against the IDF had been decidedly unimpressive until now, and no information has emerged to suggest that any new and powerful threat was imminent.
Absent any clear signs of a strategic imperative behind the Quneitra attack, many Israeli analysts are evaluating it through the prism of politics. Prime Minister Benjamin Netanyahu is falling steadily in the polls ahead of Israel's mid-March election, in no small part because the emphasis on the economy by his key rivals Isaac Herzog and Tzipi Livni is thus far eclipsing Netanyahu's emphasis on security.
Whatever Netanyahu's motivations, there was no doubting the electioneering behind the call from Foreign Minister Avigdor Lieberman — a fading Netanyahu challenger from the right — for Israel to deliver a "disproportionate" response to Hezbollah's attack.
Netanyahu will know from experience, however, that elections in wartime are risky. Support for incumbents is boosted as long as the war is underway and going well, but once the guns are silent it quickly disappears. Operation Cast Lead, the 2008-2009 attack on Gaza, did not save the incumbent Kadima from losing to Netanyahu in 2009, while Netanyahu's own first Gaza campaign, Operation Pillar of Cloud in late 2012, still saw him only narrowly scrape by in the early 2013 elections. If a war does not go well — and Israel's wars in Lebanon never have — there can be political hell to pay. Kadima leader Ehud Olmert's defeat can be ascribed to his bungling of the Second Lebanon War in 2006, and he had two and a half years to repair the damage before going to the polls; Netanyahu has less than three months.
Retired Major General Yoav Galant, once designated to take over as the top commander of the Israeli military and now running for a rival party to Netanyahu's, bluntly charged last week that the Quneitra strike was politically motivated. If so, it would be undertaken with a view to boosting Netanyahu's hawkish appeals without creating an unpredictable spiral of escalation. But that would be a profoundly risky strategy, as Wednesday's strike would confirm. The long history of Israel-Hezbollah engagements suggests the parties can all too easily be drawn into confrontations that both might prefer to avoid. Indeed, there'll be plenty of people in Lebanon and Israel who'll be hoping that after Wednesday's events, Hezbollah leader Hassan Nasrallah and Netanyahu will settle for a draw.
Al Jazeera