Are Israel and Hezbollah on the brink of war?
A two-vehicle convoy carrying high-ranking Hezbollah fighters and top Iranian military officers was targeted in an Israeli air strike on the Syrian side of the Golan Heights on Sunday evening. Israel has neither confirmed nor denied the air strike. Hezbollah is vowing revenge and both sides of the Israel-Lebanon border are on high alert.
Hezbollah announced that the Israeli air strike killed six of its fighters, including high-ranking commanders reportedly involved in operations on the Israel-Syria border. Among the dead was Jihad Imad Mughniyeh, the son of Hezbollah's notorious chief of external operations Imad Mughniyeh who was assassinated in Damascus in 2008. Six Iranian military officers were also killed, including General Mohammad Allahdadi, a top commander from the Iranian Revolutionary Guard Corps responsible for coordinating Iranian military support with the Syrian government against Sunni rebel groups in the area.
Why did Israel strike now?

This apparent Israeli strike is only the latest action in a long cycle of tit-for-tat military adaptation between both sides that has occurred throughout the three decades of conflict. Israel and Hezbollah have long maintained unspoken understandings which outline the 'rules of the game' that seek to prevent an unintended escalation of the conflict.
Since the 2006 Israel-Hezbollah War, Israel has sought to prevent the transfer of advanced, unconventional, or chemical weaponry from Syria to Hezbollah, and has illustrated that violation of these 'red lines' will elicit a firm reaction, such as the February 2014 strike on a weapons convoy in Lebanon.
Israel has maintained ambiguity and neither confirmed nor denied the strikes – a tactic it often utilises after carrying out sensitive security operations. Israeli defence officials proclaim that while they are ready, they do not seek an escalation.
While the exact motive is unclear, it has been suggested the strike was carried out by Israel to prevent an eminent attack on Israel from Hezbollah in the Syrian Golan area. Another possibility is that Israel, with its advanced intelligence apparatus, seized the opportunity when it saw senior Hezbollah operatives travelling together with top Iranian generals.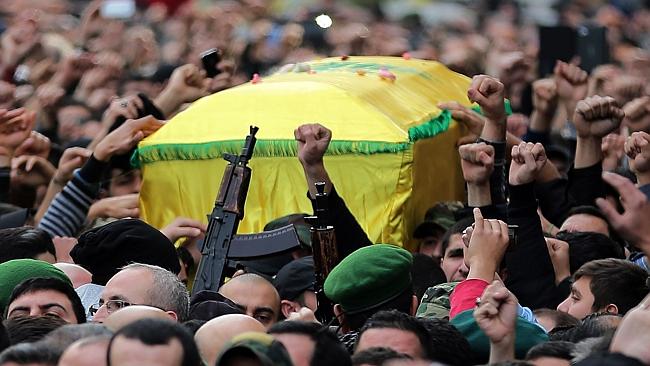 A likely possibility is that Hezbollah's actions were deemed outside the 'rules of the game' by brazenly operating so close to Israeli border from within Syria, in conjunction with Iranian Revolutionary Guard officers. Israeli Defense Minister Moshe Yaalon seemed to confirm this, hinting to Israeli radio on Sunday: 'If Hezbollah say their people were hurt in the targeted killing, let them explain what they were doing in Syria', noting that: 'Two days ago, we heard Nasrallah say that Hezbollah's elements are not present in the Golan, can he explain to us what happened?'
What will Hezbollah's reaction be?

In a public statement earlier this month, Hezbollah's Secretary-General Hassan Nasrallah proclaimed that: 'No one has given a commitment that the attacks against Syria will remain without a response.' Last week, he even threatened cross-border incursions into Israel's Galilee region.
Despite the fierce rhetoric, based on Hezbollah's operational history, Hezbollah is likely to respond within the tacit parameters tolerated by each side of this simmering conflict.
At some point in the future, Hezbollah may launch a roadside bomb attack on the Israeli side of the border, as occurred in a September 2014 attack that wounded two Israeli soldiers. Hezbollah may also carry out some sort of terrorist attack against Israeli or Jewish targets abroad, like the 2012 bus bombing attributed to Hezbollah in Burgas, Bulgaria, which killed five Israeli tourists and their Bulgarian driver.
Despite the 'rules of the game', the chance of unintended escalation remains. This was previously illustrated in the destructive 34-day war between Israel and Hezbollah in the summer of 2006, which escalated from a cross-border incident into full-scale war due to a mutual miscalculation by both sides.
Despite the mutual threats, each side seems committed to the 'rules of the game' to avoid unintended escalation. Hezbollah is concerned with its own domestic problems while it is actively engaged in the Syrian conflict fighting Sunni rebel groups. Israel, in the run-up to elections in March, is engaged in the continuous monitoring of Iranian nuclear negotiations, Islamic State of Iraq and the Levant's operations in the region, and the risk of escalation with Hamas.
Hence, adherence to the 'rules of the game' by both sides and more pressing issues facing Israel and Hezbollah may prevent, or at least delay, a hasty deterioration and escalation to war.
The Telegraph