Miss Lebanon under fire over selfie with Miss Israel
Miss Lebanon Sally Greige came under fire in Lebanon after Miss Israel at the Miss Universe pageant in Miami, Doron Matalon, posted a selfie photo to her Instagram account of herself, Miss Lebanon, Miss Japan and Miss Slovenia .
Miss Lebanon denied Saturday that she had deliberately taken a selfie with Miss Israel .
Greige took to her Facebook page to explain what happened .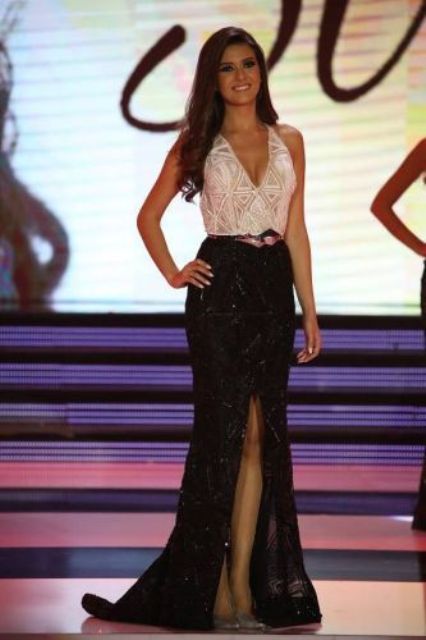 "To all my supporters and Lebanese citizens, I would like to thank you indeed for your continuous support of Miss Lebanon at the Miss Universe contest …The truth behind the photo: Since the first day of my arrival to participate to Miss Universe, I was very cautious to avoid being in any photo or communication with Miss Israel (that tried several times to have a photo with me) … I was having a photo with Miss Japan, Miss Slovenia and myself; suddenly Miss Israel jumped in, took a selfie, and put it on her social media…this is what happened and I hope to have your full support in the Miss Universe contest," she wrote.
The 63rd Miss Universe pageant finale is scheduled to take place on 25 January at the US Century Bank Arena at Florida International University.
Contestants will compete in three categories: swimsuit, evening gown and personality interview.
At the end of the two-hour event, Miss Universe 2013, Gabriela Isler of Venezuala will crown the winner.
Previously, the Miss Universe Organization had announced the names of celebrities who will judge the beauty competition.
The photo circulated on Lebanese social media and brought a harsh backlash against Greige for posing with Miss Israel, since the 2 countries are officially at war. Some even called for her to lose her title over the photo.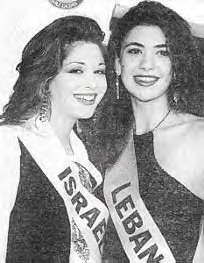 This is not the first time Miss Lebanon and Miss Israel pose together . According to CNN , in 1993 Miss Lebanon , Ghada El Turk faced prosecution for posing with Miss Israel Jana ,Khodirker, because of this photo (R) . Lebanon's top public prosecutor wanted to try her for "collaborating with the enemy," but apparently the case went away when Miss Lebanon claimed she didn't realize she was standing next to Miss Israel. It was four months after the pageant before Miss Lebanon was allowed back inside her country.