3 Lebanese troops suffer from suffocation after Israel dropped smoke bombs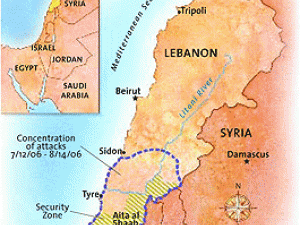 At least three Lebanese Army troops suffered from suffocation  after an Israeli unit carrying out maneuvers on the other side of the border in the Aita Shaab region dropped smoke bombs, Lebanese media reported on Sunday
The injuries sustained were not serious, the reports added.
Earlier today the  National News Agency had reported  that Israeli patrols were combing large swathes on the border from the Kfar Shuba hills to Abbasieh-Kfar Shuba area. The combing was coupled by an intense Israeli surveillance drone activity along the border with Lebanon.
Spokesperson of the United Nations Interim Force in Lebanon (UNIFIL) Andrea Tenenti said the Lebanese Army had informed the peacekeeping force of the incident and UNIFIL dispatched its forces on the ground to launch a probe.
"Invetigations are ungoing and the situation is calm now," Tenenti was quoted as saying by the National News Agency (NNA).
A number of border incidents have taken place between Lebanon and Israel over the years.
Most recently, Hezbollah claimed in October responsibility for a blast on the Shebaa Farms border that wounded two Israeli soldiers.
The attack prompted a retaliation by Israel, which fired artillery shells at a number of positions in Shebaa, the nearby Kfarshouba Hills, and al-Saddaneh area.