Putin snubbed by Poland over Auschwitz anniversary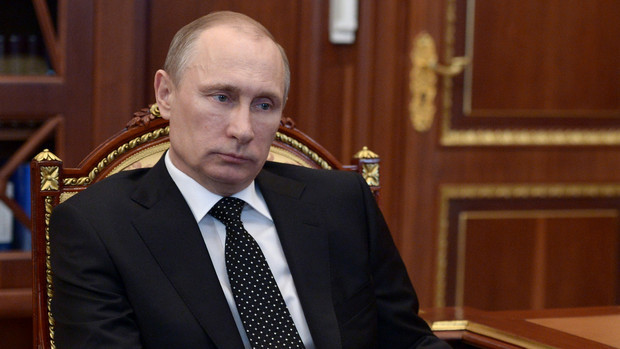 Vladimir Putin has not been invited to a ceremony in Poland to mark the 70th anniversary of the liberation of the Auschwitz death camp by Soviet troops, according to the Kremlin.
Putin's spokesman, Dmitry Peskov, told the Interfax news agency that since the Russian president had not received an invitation he would not be attending the event later this month.
Russia's relations with the west have fallen to their lowest point since the cold war as a result of the Ukrainian crisis.
The US and European Union have imposed sanctions against Moscow over its annexation of Ukraine's Crimean peninsula and support for a pro-Russia insurgency in eastern Ukraine.
Poland has been one of the harshest critics of the Kremlin's policy, and relations between the two countries have been tense.
Sources told Reuters on Monday that Putin was unlikely to join world leaders gathering at Auschwitz because of the distrust caused by the conflict in Ukraine.
Poland, which has criticised Moscow over its role in the Ukraine crisis, was wary of the domestic political consequences of inviting the Russian leader, the sources said.
"He will not go but of course we have attached and do attach great importance to all memorial events, especially on the 70th anniversary of victory (in the second world war), including those that will take place in Poland," Peskov was quoted as saying by Interfax.
The Guardian