Venezuela's Oil price at 5-1/2 year low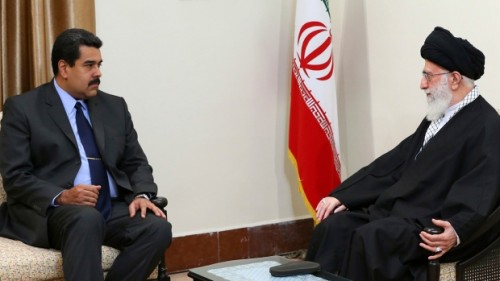 Venezuela's petroleum export basket dropped to $42.44 per barrel this week from $47.05 last week to reach a 5-1/2-year low, the Petroleum Ministry said on Friday.
The South American OPEC member's basket, which includes crude oil and refined products, trades at a discount to other benchmarks because of its higher content of heavy oil.
Venezuelan oil prices averaged $88.42 last year, down from $98.08 in 2013.
The tumble in oil prices is a blow to Venezuela's finances as it struggles to cover arrears with companies, bond payments, arbitration awards, hefty social projects, and spending ahead of this year's parliamentary elections.
Global oil markets resumed their slide on Friday, with Brent and U.S. crude hitting April 2009 lows and ending down for a seventh straight week, although prices recovered from their lows after a sharp drop in the U.S. oil rig count.
Maduro's visit to OPEC members

Venezuelan President Nicolás Maduro met Sunday with Saudi Arabia's Crown Prince Salman, a day after talks with Iran's supreme leader focused on the slump in global oil prices.
The official Saudi Press Agency reported that the leaders discussed areas of cooperation between the two OPEC-member countries and ways to promote bilateral ties. The brief statement did not elaborate, though it said Saudi Oil Minister Ali Naimi and Venezuelan Oil Minister Asdrubal Chavez were also at the meeting.
Saudi Arabia, OPEC's largest oil producer, has refused to cut production despite willingness to do so by Venezuela and others. Saudi Arabia's oil minister has argued that curbing production would erode the kingdom's market share and would have no impact on oil prices.
A recent Bank of America Merrill Lynch Global Research report said that physical oil supply is still outpacing demand, setting the stage for a further slide in prices in the first quarter of 2015. The report said there is a growing risk of U.S. crude prices moving below $35 a barrel in the near term and Brent crude to $40 a barrel.
Marine Link/ABC/AP