Tripoli suicide bombers disowned by their families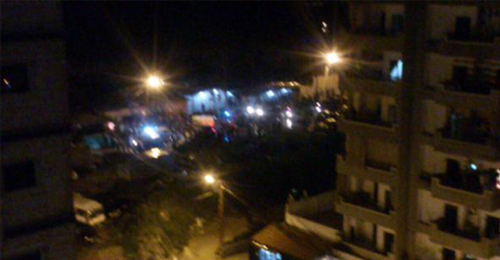 The families of  the two  Jabal Mohsen , Tripoli suicide bombers issued a statement on Sunday in which they said:
" The tragedy of Jabal Mohsen's residents is the tragedy of the entire country and may God have mercy on the martyrs."
The statement added :
"Those who commit such an act have no family or religion."
Despite the fact that the  Al-Qaeda-linked Nusra Front quickly claimed responsibility  in  an online posting for the  Tripoli twin suicide bombing  that targeted the Omran cafe in the mostly  Alawite neighborhood of Jabal Mohsen   on Saturday , Interior MinisterNouhad Machnouk said Sunday that preliminary information suggests that ISIL  ( which changed its name to  Islamic State )  was behind the attack  that left nine people dead and dozens  wounded.
"Preliminary information indicates that ISIL is behind the explosion," Machnouk said during a press conference held after a security meeting in Tripoli Sunday, stressing that the suicide bombers are members of [ISIL].
Last night the Lebanese Army identified the two suicide bombers  as Taha Samir al-Khayal, 22, and Bilal Mohammad al-Mariyan, 29. Both were Lebanese.
The bombers reportedly  lived in Mankubeen, a majority Sunni neighborhood just 500 meters away from Jabal Mohsen.