Israeli leader in hot seat over Lebanon's Qana massacre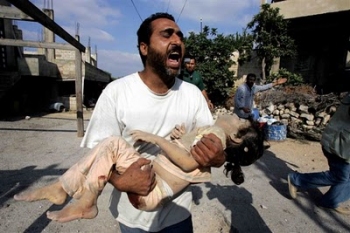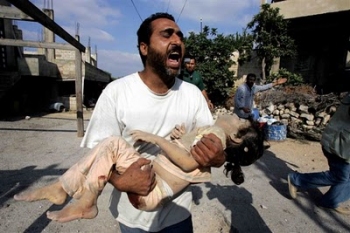 Naftali Bennett the leader of Bayit Yehudi party reacted angrily to a report in the daily tabloid Yedioth Ahronoth suggesting that as an officer in an elite combat unit his actions may have led to the Qana massacre of over 100 Lebanese civilians during Operation Grapes of Wrath in April 1996 1996, Jerusalem Post Newspaper reported on Tuesday
According to the report , the controversy erupted earlier this week when journalist Yigal Sarna penned an article that described Bennett, then a commanding officer in the elite crack commando unit Maglan, as someone who demonstrated "poor judgment."
"Bennett led a force of 67 combat troops into Lebanon," Sarna wrote. "At a certain point, he decided to ignore orders and change operational plans without coordinating these moves with his superiors, who in his mind were cowardly and not steadfast enough."
Sarna is referring to the massacre in which 106 Lebanese were killed and around 116 injured. Four Fijian United Nations Interim Force in Lebanon soldiers were also seriously injured..
The article implied that Bennett's behavior in the field caused grave damage to Israel's image as well as loss of life.
On his Facebook page, Bennett denied the accusations.
"I have now been subjected to an attack claiming that I am 'responsible for the massacre in Qana'," Bennett wrote. "Heroism will not be investigated. Keep looking in the archives. My military file is available for viewing, and it's waiting for you."
The Bayit Yehudi chief also responded to other journalists on social media who weighed in on the controversy. Raviv Drucker, a senior political commentator for Channel 10, tweeted a quote that he heard from "a senior military officer" who "was well-versed in the details of the investigation of the Kfar Kana incident in 1996."
"He told me that in the two-way radio, the young Bennett sounds hysterical, and the stress that he was under contributed significantly to the terrible mishap," Drucker tweeted.
The attack occurred amid heavy fighting between the Israeli Defense Forces and Hezbollah during Operation Grapes of Wrath. A United Nations investigation later stated it was unlikely that the Israeli shelling was a technical or procedural error,as was claimed by Israel following the massacre.
In December , 2005, relatives of the Qana massacre victims filed a lawsuit in a Washington, DC court against former IDF Chief of Staff Moshe Yaalon ( the current acting Defense minister) for his role in the deaths. The lawsuit was prepared by the Center for Constitutional Rights. Yaalon, who was a visiting scholar in Washington, reportedly refused to receive the the papers served by the lawsuit.
Among the plaintiffs named in the lawsuit are Saadallah Ali Belhas and his son Ali Saadallah Belhas who lost 31 family members in the shelling including their respective wives and 12 children. The United States District Court dismissed the complaint in 2006 on the basis that Yaalon was entitled to immunity under the Foreign Sovereign Immunities Act. The United States Court of Appeal for the District of Columbia affirmed the dismissal for lack of subject matter jurisdiction in 2008.