Future Movement and Hezbollah reported progress in second dialogue session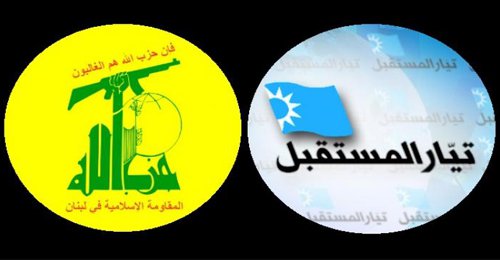 The second session of dialogue talks between the Future Movement and Hezbollah took place again today at the residence of Speaker Nabih Berri in Ain el-Tineh.
A Joint statement was issued by both parties which stated that " Progress has been made regarding the issue of defusing sectarian tensions and that the two parties agreed to support the implementation of the security plan across all Lebanese regions.
Earlier today Al-Jadeed TV reported that the Future -Hezbollah dialogue talks will not tackle the issue of the presidency, which will be left to the Christian parties.
Also Hezbollah's Al Manar reported earlier that Berri did not participate in the second dialogue session but it is being attended by his aide Finance Minister Ali Hassan Khalil.
As in the past session , the Future Movement was represented by Nader Hariri ( advisor of former PM Saad Hariri) , Interior Minister Nouhad al-Mashnouq, and MP Samir al-Jisr, while Hezbollah was represented by Hussein al-Khalil( advisor of Hezbollah chief Sayyed Hassan Nasrallah) , minister Hussein al Hajj hassan and MP Hassan Fadlallah.
The statement did not mention anything about future sessions