Another scandal: Radioactive goods seized at Beirut airport, port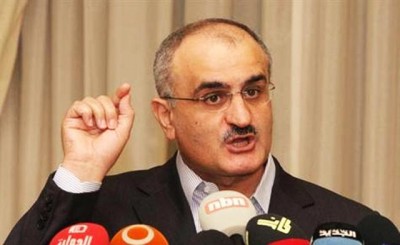 Another scandal in Lebanon and this one involves the seizure of radioactive and poisonous material at Rafik Hariri International Airport and Beirut Port, National news Agency reported.
"Some of the materials have been imported from India with kitchen equipment and other goods . Traders don't have the right to buy cheap goods that harm citizens," Finance Minister Ali Hassan Khalil told reporters on Monday during the announcement without providing any details on the seized products.
"This is a poison [by itself] and a slow process of killing citizens," he said from the Beirut port. "Lebanon will no longer be a dump for toxic waste or a landfill containing radioactive material that is harmful to citizens' health." He said
He called for returning the goods and said the companies importing such products, which include food, drugs, production equipment and cutlery, will be held accountable.
"Dangerous radioactivity stays for 85 years," Khalil warned. "It is prohibited to turn Lebanon into a dump for poisonous and radioactive waste."
He also denied that certain people had the backing of politicians at the airport and Beirut Port.
"There is no political backing for any broker or forwarding agent," he stressed.
Khalil vowed to follow up the issue with the involved ministers and the judiciary.
He said he procrastinated in announcing such a scandal that poses a danger to the people's health pending the results of tests carried out on the goods.
This new scandal comes after the health minister ordered the closure of food and medicine warehouses at Beirut's airport, citing poor hygiene and expired items found during a government inspection.
"The minute you walk into the warehouses, you feel like you entered a dump," Wael Abu Faour said. "This is an execution room for the Lebanese citizen's health." He said last December .