Several Hezbollah members, Syrian troops killed in Qalamoun clashes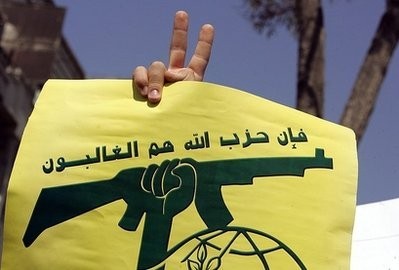 4 members of Hezbollah and 5 Syrian army troops were killed in fierce clashes with Al Qaeda-linked fighters in the Qalamoun mountainous area on the Syria-Lebanon border on Saturday security sources said.
According to the sources the Al Qaeda-linked Al Nusra front also sustained losses but the number of casualties was still unclear.
Earlier on Sunday , Hezbollah's mouthpiece Al-Manar TV denied that the Nusra Front overran the party's posts in Flita, saying clashes were ongoing in the area.
The Al-Qaeda-affiliate said on one of its Twitter accounts that its fighters stormed locations of Hezbollah and the Syrian army on the outskirts of Flita, forcing their rivals to flee.
Flita, which is located in Syria and about five kilometers from the border with Lebanon, was taken by Hezbollah and the Syrian Army after fierce clashes with rebels last year.
In recent months fighting has raged in the Qalamoun area threatening to drag the smaller Mediterranean state deeper into its neighbor's nearly four-year civil war.
The Britain-based Syrian Observatory for Human Rights said Nusra Front had attacked Hezbollah and the Syrian army with mortar fire and that the Syrian military responded by shelling areas in the Qalamoun area.
Thousands of the Iranian backed Hezbollah Shiite fighters have been sent to Syria to support its army in the conflict and has regularly clashed with Sunni Islamist groups like Nusra and Islamic State.
The head of Lebanon's security apparatus told Reuters that militants in the Qalamoun mountains were seeking to gain control of nearby Lebanese villages to support their fighting positions.
Fighting from Syria spilled into Lebanon several times last year. Islamic State and Syria's al Qaeda wing attacked the border town of Arsal in August and took Lebanese soldiers captive, and gunmen, including some linked to Islamic State, clashed with the army in Tripoli in October.
Reuters/YL