Main opposition was not invited to Syria peace talks in Moscow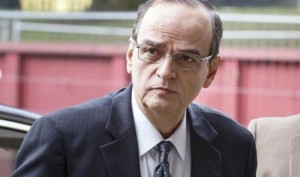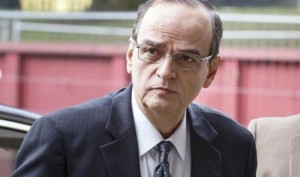 As Damascus said it was ready to participate in Russian-backed "preliminary consultations" in Moscow aimed at restarting peace talks next year to end the Syrian conflict, opposition Syrian National Coalition President Hadi Al-Bahra said that "no formal initiatives" for a peace plan had been submitted to the Coalition so far.
In a broad-ranging interview with Asharq Al-Awsat, the Syrian opposition chief discussed competing international peace initiatives from both Moscow and UN envoy to Syria Staffan de Mistura, stressing that any peace initiative must be based on the Geneva Communique.
Syrian state-run TV on Saturday announced that Damascus is ready to participate in peace talks hosted by Russia next month, amid suggestions the talks could pave the way to restarting direct peace talks between the Assad regime and Syrian rebels. However, the president of the Syrian National Coalition—the main Western-backed Syrian opposition group—said it had not received any formal invitation from Moscow.
"Until now, we have received nothing official about a Moscow meeting. We have not received any formal or verbal invitation or any specific date," Bahra told Asharq Al-Awsat.
Bahra acknowledged, however, that he had heard about the Moscow initiative. "During previous meetings with [Russian Deputy Foreign Minister] Mikhail Bogdanov, he informed us that his country was considering proposing the idea of a summit based on two axes: First, dialogue between the opposition . . . and [second], dialogue between the opposition and the regime."
However, Bahra immediately affirmed that talks are already taking place within the Syrian opposition to reach a joint vision to deal with the evolving situation on the ground in the country, particularly following the rise of the Islamic State of Iraq and Syria (ISIS) and the establishment of a US-led international coalition to combat the group. Many international observers have warned that time is running out to reach a political solution to end the Syrian conflict amid fears that ISIS will seek to exploit any power vacuum to entrench its position in Syria.
"For more than a month now, the Coalition has taken steps to begin a process of dialogue with all political parties, trends, civil associations and trade unions about the prospects of reaching a political solution," Bahra told Asharq Al-Awsat.
As for reopening dialogue between the Syrian opposition and the Assad government, he said: "The 24-point Statement of Basic Principles outlined by the opposition that we formally submitted during the Geneva talks continues to be an appropriate basis for the reactivation of the Geneva Conference," stressing that any peace initiative must "start from where we left off rather than returning to square one."
"The international community's efforts crystallized with the issuance of the Geneva Communique on June 30, 2012, and therefore this must be the reference and basis for any future negotiations," the Syrian National Coalition president added.
Commenting specifically on the "preliminary consultations" that have been called for by Moscow, Bahra said: "Moscow previously informed us that it backs the Geneva Communique and considers this to be still active. However, what is being put forward with regards to these consultations is not part of any announced agenda or program, and so these will not succeed. There must be a clear agenda, international backing, and a legal framework to ensure success."
Bahra also played down the chances of UN envoy to Syria Staffan de Mistura's peace plan succeeding. De Mistura's plan calls on the Syrian government and opposition forces to observe a ceasefire in Aleppo in order to allow humanitarian aid to reach around 1 million of the city's inhabitants and to act as a prelude for a potential political solution. If the Aleppo truce proves successful, other local truces would be agreed between government and oppositions forces elsewhere.
However, Bahra said that "until now, de Mistura's plan has not been submitted to us in a complete and written form so that we can review it. All the discussions until now have been verbal."
"We welcome de Mistura's efforts and his quest for peace in Syria, and we have given him some of our observations about his initiative to ensure its success," he added.
Bahra said that any ceasefire plan must cover a number of important points, including ensuring that this does not allow the Assad regime to redeploy its troops from one front to another, reinforcing its position on other battlefronts. "There must also be a regulatory mechanism to ensure this initiative. What are the punishments if the initiative is breached?" Bahra asked.
"We all know that there being no punishments for violating this initiative will ensure that no party will adhere to it," he added. The Syrian opposition chief also stressed that regardless of whether Syrian regime forces and Free Syrian Army soldiers adhere to any proposed ceasefire, ISIS—which has a strong presence in parts of Aleppo—will not, and will naturally seek to exploit any power vacuum on the ground.
"We believe that de Mistura's initiative should be part of a comprehensive political solution. As for carrying out the initiative on its own, this will not give it any chance of success," Bahra told Asharq Al-Awsat.
Bahra also denied that the opposition was seeking to obstruct the initiative, saying: "We have put forward our observations and points to ensure it [the initiative] succeeds. It is well-known that de Mistura is negotiating with the regime, so if there are obstructions, they are definitely on the part of the regime, not the opposition."
Asharq Al-Awsat