Gunmen ambush Lebanese army patrol killing 7 soldiers, updates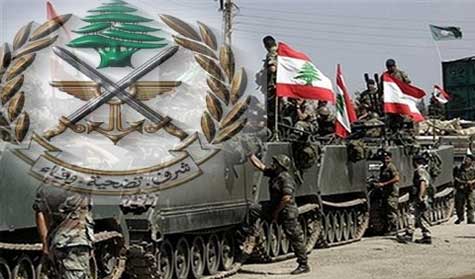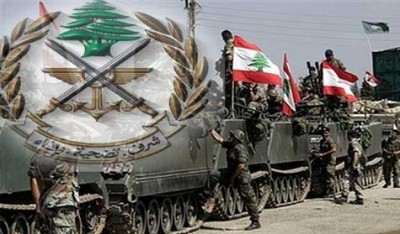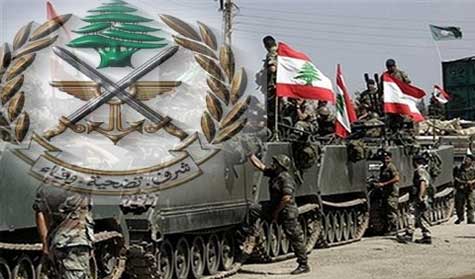 Militants ambushed a Lebanese army patrol near the border with Syria on Tuesday, killing six Lebanese soldiers and wounding one, a Lebanese security official said.
The attack occurred in a remote region of Ras Baalbek in eastern Lebanon and was followed by fierce clashes between the two sides, said the official, speaking on condition of anonymity because he was not authorized to talk to media.
The state-run National News Agency also reported the ambush, saying several soldiers were killed and wounded. It said the Lebanese military called in air support to the area.
It was not immediately clear who was behind the attack, which targeted the soldiers as they were moving from one post to another in the Tal Hamra area. Lebanese soldiers have been battling Syria-based Islamic militants, including the extremist Islamic State group and the Nusra Front, in areas near the border with Syria.
Local media said dozens of militants took part in the attack.
In August, the militant groups seized some 20 Lebanese soldiers and police officers during a brief cross-border raid on the Lebanese border town of Arsal. The extremists have already killed three of the captives, beheading two of them.
The plight of the remaining captive soldiers and policemen and their families has gripped Lebanon in the past weeks. Relatives of the hostages are staging an ongoing sit-in and blocking roads in Beirut to pressure the government to negotiate with the militants.
This  attack came after the arrest of one of of the wives of  ISIS leader Abu Bakr al-Baghdadi's  as well as the arrest of one of the wives   of a Nusra Front commander Anas Sharkas.
News surfaced  Tuesday that Saja Hamid al-Dulaimi, one of Baghdadi's wives, and one of their daughters  , were arrested by the Army while trying to enter Lebanon from Syria more than a week ago .
ISIS and the Nusra Front are still holding 26 Lebanese soldiers and policemen captive since last August .
Hezbollah role in Syria is reportedly behind the attacks against the army, which is being accused by the militants of siding  with the the Iranian backed Shiite group.
Tens of thousands of Hezbollah fighters are   helping  the Syrian regime of president Bashar al Assad against the mostly Sunni rebels who are trying to topple his regime.
Associated Press/ agencies
1- Update: Future TV reported that the army's death toll rose to 7 after Lieutenant al-Dirani succumbed to his wounds.
2- Update: MTV reported that the army intelligence arrested several days ago the father of  Nusra Front commander Anas Sharkas. He is reportedly   linked to the case of the captive servicemen.
3- Update: VOL reported that   the army's martyrs in Ras Baalbek  were identified  as :
Ali Ahmed Mohammad , Mohammed Ali Suleiman , Abbas Sharafeddine , Ali Saadou Yazbek , Mohammed Hussein Slim and Rabih Hussein Huda(
4- The army announced the death of the six soldiers  who were killed in the  ambush and provided some details about  each, but did not mention anything about the death of  Lieutenant al-Dirani