majority of Germans back tougher stance on Russia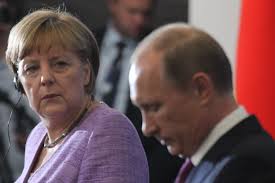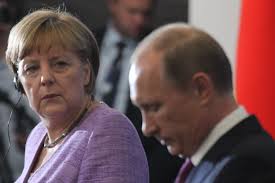 Although Germans have been wary of sanctions against Russia, a new poll has found that support for the policy has increased lately – even though German exports have taken a hit in recent months.
A majority of Germans approve of the European Union's economic sanctions and of Chancellor Angela Merkel's hardening stance on Russia over the Ukraine conflict, according to a poll released on Friday.
As a part of its "Politbarometer," Germany's public broadcaster ZDF surveyed 1,289 people this week and found 58 percent supported EU sanctions, even if they harmed the country's economy. The figure was up from 52 percent a month ago.
Only 36 percent of those surveyed opposed EU sanctions, down from 40 percent in October. The remaining percentage of people surveyed in the poll offered no clear opinion on the matter.
The poll also revealed 76 percent approved of Merkel's tougher tone toward Russian President Vladimir Putin.
Putin had given a 30-minute television interview with German TV channel ARD almost two weeks ago, when he announced German-Russian relations had never been better.
Putin's ARD interview was preceded by a major foreign policy speech at the annual Valdai discussion club meeting in late October, themed "The World Order: New rules or a game without rules," where Putin bluntly laid out his view of world events – accusing the USA of repeatedly making difficult situations worse by undertaking regime changes and armed interventions in other countries.
At Valdai, as in his interview on German television, Putin called for negotiated security arrangements and respect for international law.
Despite Putin's overture toward Germany, and his repeated protestations of peaceful intentions, Merkel voiced harsh criticisms of his policies and accused him of challenging the "peaceful order in Europe."
German industry officials have warned sanctions could cost jobs. Recent data have shown the policy has hurt Germany's exports to Russia, especially in machinery shipments.
On Thursday, German Minister for Foreign Affairs Frank-Walter Steinmeier warned against tougher sanctions, saying the goal should not be to economically wrestle Moscow.
DW/Reuters