London is losing ground to New York in battle of the finance centres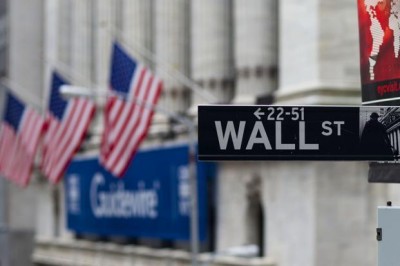 London is losing even more ground to New York in the battle between the world's two leading financial centres, with the UK capital garnering even fewer votes in an influential survey than in 2013 and its transatlantic rival pulling ahead.
Of the nearly 300 financial services professionals commissioned by Kinetic Partners, a global professional services firm, 59pc said New York was the world's number one financial centre and 38pc said it was London.
The UK capital's share of the vote has fallen away dramatically in the past two years. In 2012, 65pc of those surveyed said that London was the world's leading financial centre; last year, it was 44pc. Respondents appear to expect this slide to continue, with only 28pc of those working in the financial services industry saying they believe that London will be considered the world's pre–eminent global financial centre in five years' time.
Allison Gill, director of the regulatory compliance team at Kinetic Partners in New York, said: "The debate over the relevance and benefit of the seemingly neverending barrage of regulation will continue, but the fact remains that the industry has largely adapted and the global community still has confidence in the importance of New York."
Julian Korek, chief executive of Kinetic, said: "This shift from just two years ago is a testament to the resilience of the New York market."
Over half of respondents said Shanghai would be the leading emerging financial centre by 2019.
Telegraph