Tunisia set for runoff in landmark election
TUNIS: The battle for an expected runoff for the Tunisian presidency got under way on Monday before the first round results were even in from the landmark post-Arab Spring election.
Veteran politician Beji Caid Essebsi, whose party placed first in a parliamentary election last month, looked set to fall short of the 50 percent threshold required to win outright, his campaign team conceded.
He is poised to face off against incumbent Moncef Marzouki, a secular politician who has made common cause with the militants against what he says is an attempt at a comeback by former loyalists of the autocratic regime overthrown in 2011.
The election is a milestone for the North African nation, whose ouster of long-time strongman Zine El Abidine Ben Ali set off a chain of revolts that saw several Arab dictators toppled by citizens demanding democratic reform.
US Secretary of State John Kerry hailed an "historic moment" in Tunisia's transition to democracy, and pledged Washington's support for the next government, whoever leads it.
Tunisian leaders pride themselves on the fact that the country has been spared the bloodshed that has ravaged other Arab Spring countries such as Libya and Yemen and, despite fears of disruption by militants, polling day passed off peacefully.
But the expected runoff scheduled for late next month is likely to be polarising, with Marzouki's camp portraying him as the last line of defence against a return to the autocratic ways of the old regime.
– 'Democrats' versus 'old guard' –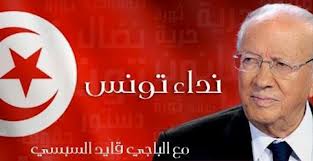 In a speech late Sunday, he called on "all democratic forces" to back him against Essebsi, who served under both Ben Ali and his predecessor Habib Bourguiba.
"I am now calling on all democratic forces… alongside whom I have campaigned for the past 30 years for a real democracy, for a break with the past, for a genuine civil society and for a separation of powers, I call on them to unite around their candidate. I have become their natural candidate."
Marzouki argues that only he can preserve the gains of the uprising, while his critics say he hijacked the spirit of the revolution by allying himself with the moderate party Ennahda in 2011.
The rival camps disagreed over their balance of support as a runoff loomed.
The campaign manager for Marzouki said he is neck and neck with Essebsi, the pre-polling favourite for the top job.
"At the worst we are even but at best we're between two and four percent ahead," Adnene Mancer told reporters after polls closed.
"Our chances are good as we go into a runoff."
But the 87-year-old political veteran Essebsi's camp said he had come out ahead in Sunday's vote.
Essebsi, "according to preliminary estimates, is ahead and has a large lead", his campaign manager Mohsen Marzouk told journalists.
Another presidential hopeful, leftist politician Hamma Hammami, who according to exit polls came third, told the media that his political group will meet "as soon as possible" to consider how to vote in the probable runoff.
Whoever wins, the economy will be a priority, with unemployment, a leading cause of the revolution, still running at 15 percent.
Business recorder