IAEA chief: Iran failed again to provide explanations about its atomic bomb research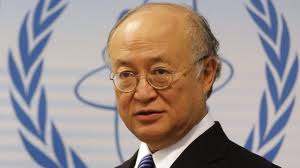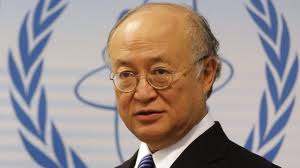 The head of the U.N. nuclear agency said on Thursday that Iran had again failed to provide explanations about suspected atomic bomb research, as a deadline looms for a comprehensive deal between Iran and six world powers to end the long-running controversy.
Iran is holding talks with the United States, France, Germany, Britain, Russia and China in Vienna this week in a push to reach an agreement by Nov. 24.
The deal is intended to set limits on Iran's nuclear program in return for an end to international sanctions. As one of the conditions, Western officials say Iran must stop stonewalling the International Atomic Energy Agency's (IAEA) 12-year-old investigation into allegations that Iran may have worked on designing an atomic bomb.
But IAEA director general Yukiya Amano made clear the agency was still far from satisfied.
"Iran has not provided any explanations that enable the agency to clarify the outstanding practical measures," he told a meeting of the U.N. agency's 35-nation board of governors.
He was referring to two steps that Iran had agreed to carry out by late August, by providing information to the IAEA concerning allegations of explosives tests and other activity that could be used to develop nuclear bombs.
"I call upon Iran to increase its cooperation with the agency and to provide timely access to all relevant information, documentation, sites, material and personnel," Amano said.
Iran denies any intention of seeking atomic weapons, saying its nuclear program is aimed at generating electricity.
Reuters