Iran reduces Hezbollah's budget allocation by 25 %, report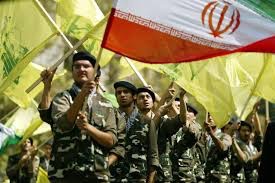 Kuwaiti newspaper al Qabas reported that Iran reduced the budget allocations to all the organizations that it financially supports throughout the region.
Hezbollah's allocation according the daily's sources was reduced by 25 %.
The drop in oil prices was cited as the main reason for the reduction in Hezbollah's allocation.
According to the report Iran's budget was based on $140/barrel of crude oil while the current price is hovering around $75/barrel.
Most of the oil producing countries are hurting financially  right now and things could get a lot worse if the prices of crude continue to go down.
The Lebanese based Hezbollah militant group was formed in 1982 by the Iranian Revolutionary Guards, al Quds force.
According to some estimates Iran's aid to Hezbollah is around $200 million per year in addition to the free arms and training.
Bypassing the sanctions
In view of the sanctions imposed on Iran , the Iranian Revolutionary Guards has reportedly been channeling the funds to the al Quds branch subsidiaries including Hezbollah through Chinese financial front companies ., according to a report by Reuters that was published on Tuesday.
Western intelligence report reviewed by Reuters says Shenzhen Lanhao is one of several companies in China that receives money from Iran through a Chinese bank. Such transfers help to finance international operations of the Islamic Revolutionary Guards Corps' elite Quds Force, the report said.
The Quds provides arms, aid and training for pro-Iranian militant groups in the Middle East, such as Hezbollah, Hamas and Shi'ite Muslim militias in Iraq. They have also armed and trained government forces in Syria's civil war in violation of a U.N. arms embargo, U.S. and European officials say.
The report said that the Central Bank of Iran (CBI) holds accounts with the Bank of Kunlun Co Ltd, a China National Petroleum Corp unit. Quds-controlled Iranian companies, including one called Bamdad Capital Development Co, initiate transfers from these accounts to either Chinese entities directly controlled by the Quds or to Chinese entities owed money by the Quds, such as Shenzhen Lanhao.
"The money transfers from accounts held by the CBI with Bank Kunlun are initiated by the Quds Force and transferred to Chinese companies connected to the Quds Force in order to meet its financial needs," the seven-page report said.
The report underlines Tehran's complex and economically close relationship with Beijing: Iran is China's third-largest crude oil supplier, making China the Islamic Republic's biggest oil client.