Iran remains hopeful that Lebanon will accept its grant despite obstacles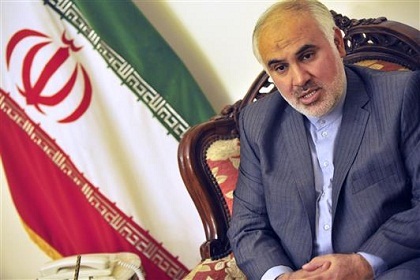 Iranian envoy Mohammad Fathali expressed hope on Saturday that the Lebanese government could overcome obstacles to facilitate the arms transfer from Iran to Lebanon.
"We want to develop ties in a way that does not embarrass the Lebanese government. We thought it was our duty to stand by Lebanon in these difficult circumstances," Fathali told reporters after meeting with Lebanese Speaker Nabih Berri at his residence in Ain al-Tineh.
"We demonstrated our good intentions with this grant, and we hope that the Lebanese government can overcome all legal obstacles that they are talking about and that are preventing this grant from going through."
Sources of Alwatan newspaper estimated earlier this moth that Iran's proposed grant to the Lebanese army is valued at $7 million. The sources claimed that Iran's allies in Lebanon have been trying to exaggerate the magnitude of the proposed grant without providing any details about it.
The sources of the daily described Iran's grant as "shameful " when compared to Saudi Arabia's grant of $4 billion .
The director of Iran's Supreme National Security Council Ali Shamkhani said during his visit to Lebanon on September 30 that Iran decided to give a military grant to the Lebanese Army.
Defense Minister Samir Moqbel visited Tehran last month and discussed the Iranian grant and has been expected to present a proposal to the Cabinet.
Several cabinet members have raised concerns that the arms transfer would be a violation of U.N. sanctions against Iran.
Several media reports claimed that Western diplomats have pressured Lebanon to reject the offer.
U.N. Security Council Resolution 1747 states that "Iran shall not supply, sell, or transfer directly or indirectly from its territory or by its nationals or using its flag vessels or aircraft any arms or related material, and that all States shall prohibit the procurement of such items from Iran by their nationals."
Hezbollah , which gets all its arms from Iran urged the government to accept what its chief has described as "unconditional"grant without any strings attached