An explosion injures a shepherd, kills several goats in south Lebanon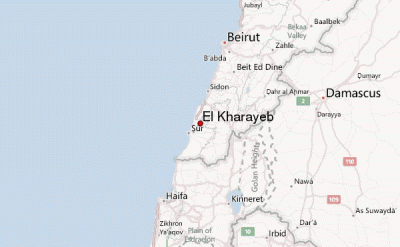 A shepherd was wounded and several of his goats were killed in an explosion in the town of Kharayeb in south Lebanon on Sunday
Security forces are investigating the cause and source of the explosion.
The shepherd , who was identified as Youssef Harbiyeh was transferred to a nearby hospital for treatment
Media reports are suggesting that the explosion may have been caused by an Israeli cluster bomb left over from the 2006 war, during which over four million such explosives were dropped ,one million of which remain unexploded
The United Nations Interim Force in Lebanon peacekeepers in cooperation with the Army's Mine Action Center have been manning zones in south Lebanon to remove cluster-bombs.
Other reports suggested it could be an Israeli land mine or a Palestinian explosive . Palestinians held several bases in the Arqoub region in 1982.
Other reports are suggesting that the explosive device could have been planted by Israel recently after an Israeli spy device was detonated in the same region in July.