Lebanon's top clerics agreed on need to elect a new president .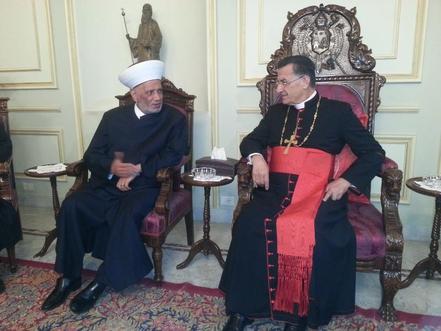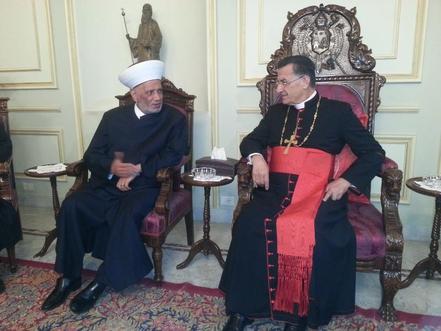 Lebanon's top clerics Grand Mufti Sheikh Abdul Latif Daryan and Maronite Patriarch Beshara al-Rai agreed on Thursday on the need to elect a new president .
Daryan said after holding talks at Bkirki with Rahi:
" We both agreed that all lawmakers must take part in the presidential election sessions that are being held at the parliament."
"All sides must reach an agreement in order to save Lebanon from crises," he stated.
"Lebanon belongs to all the Lebanese people and this nation requires us to elect a president in order for life to return to state institutions," said the Mufti.
"The patriarch and I are keen on Lebanon and it is our duty to make the call for officials to elect a president," he continued.
"All sides must launch dialogue to help end the crisis and avoid further dangers," he added
Last week, 95 out of 128 lawmakers voted for a second time to extend their term in office until June 2017.
Lebanon has been without a president since Michel Suleiman's term ended in May with lawmakers botching several attempts to elect a successor over lack of consensus.