ISIS will fight to the last man, says its leader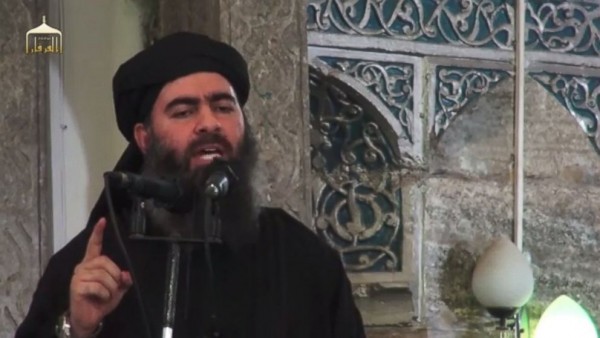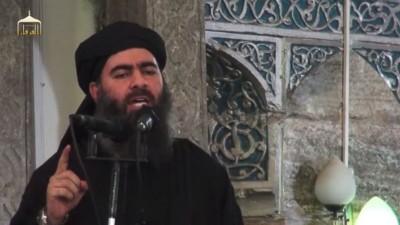 The head of the Islamic State of Iraq and Syria (ISIS) has purportedly said it will fight to the last man.
The comments by the militant group's leader, Abu Bakr al-Baghdadi, came in an audio statement, his first since a U.S.-led alliance began conducting airstrikes targeting the group in Iraq and Syria.
In the statement, released Thursday on social media networks, he says his fighters "will never leave fighting, even if only one soldier remains."
Baghdadi also said the U.S.-led military campaign against his group in Syria and Iraq was failing.
"We see America and its allies stumbling in fear, weakness, impotence and failure." He said
The recording appeared authentic, and his voice appeared to correspond with previous recordings released by the group, though it has not been independently confirmed.
Al-Baghdadi's statement came after rumors that he was wounded in an airstrike. It was not clear whether the recording was made before or after the incident.
In spite of the U.S. campaign ISIS hasn't given up much — if any — territory. It still controls a huge wedge — more than 10,000 square miles — of Iraq and Syria, including major roads and border crossings.
Baghdadi called for attacks in Saudi Arabia
In his audio statement Baghdadi also called for attacks in Saudi Arabia, saying his caliphate was expanding across the Arab world, and called for " the eruption of volcanoes of jihad".
The audio statement was not dated but carried a reference to a Nov. 7 U.S. announcement that President Barack Obama had approved sending up to 1,500 more U.S. troops to Iraq.
"O sons of al-Haramayn (Saudi Arabia)…the serpent's head and the stronghold of the disease are there…draw your swords and divorce life, because there should be no security for the Saloul," Baghdadi said, using a derogatory term to refer to the leadership of Saudi Arabia.
"Oh soldiers of the Islamic State (ISIS) …erupt volcanoes of jihad everywhere. Light the earth with fire against all dictators," Baghdadi said.
CBS/ Reuters