Future Movement MPs: Aoun not suitable to be a president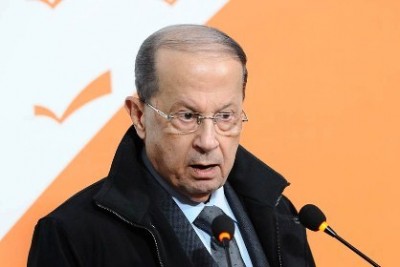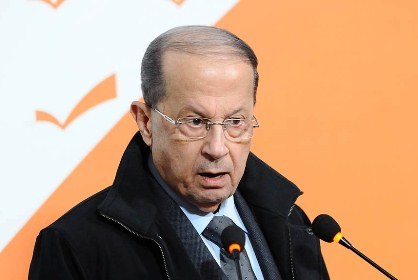 Future Movement officials lashed out at Free Patriotic Movement leader MP Michel Aoun over his remarks on the presidential deadlock, accusing him of losing his temper after he charged that the Future Movement took orders from Riyadh and accused Saudi Foreign Minister Prince Saud al-Faisal of vetoing his candidacy for the presidency.
In remarks published by As-Safir newspaper Monday, Aoun said presidential election talks with the Future Movement came to an end after Saudi Arabia rejected him as a candidate.
"Dialogue with [former] Prime Minister Saad Hariri on the presidency has ened because Saudi Foreign Minister Saud al-Faisal put a veto on my name," Aoun told As-Safir .
In a clear allusion to Hariri, who has been living abroad for more than three years for security reasons, Aoun said: "In the face of imminent dangers, we notice that some are living outside Lebanon and others can take a plane and leave whenever they feel they are threatened. But we are deep rooted in this land and are staying here. We have no choice but to defend our existence. This is what unites us with Hezbollah."
MP Ahmad Fatfat a key member of the Future Movement hit back at Aoun, reminding him of when he fled Baabda Palace to the French Embassy on Oct. 13, 1990, leaving behind his wife and three daughters.
"If Aoun meant the one who is living abroad is [former] Prime Minister Saad Hariri, Hariri is living in the country. But the one who ran away is Michel Aoun when he left his wife and daughters behind and left the Army [soldiers] to get killed in Araya on Oct. 13 [1990] and ran away," Fatfat said in an interview with MTV station. "Aoun won the marathon race between the French Embassy and Baabda." Fatfat added
MP Atif Majdalani another key member of the Future Movement said Aoun's remarks reflected "tension and fears" that Hezbollah's nomination of the FPM leader for the presidency might be a maneuver.
"We were not surprised by Gen. Aoun's statement in which he put the blame on others. It's very clear that Gen. Aoun is in a state of confusion and has lost his merit to be a consensus candidate for the presidency," Majdalani was quoted as saying.
"As soon as Hezbollah chief [Sayyed Hasan Nasrallah] named Gen. Aoun [last week] as the March 8 candidate for the presidency, Aoun was no longer a consensus candidate but a provocative one."During several rounds of talks held between senior Future and FPM officials in the past months, including meetings with Hariri in France, Aoun sought to promote himself as a consensus or compromise candidate for the country's top Christian post, arguing that he heads the largest Christian bloc in Parliament.
"From the very beginning, Hariri told Aoun: 'If you are presenting yourself as a consensus candidate for the presidency, you have to get approval for this from the Christian side in the March 14 coalition in order for us to support you,'" Majdalani was quoted as saying
In another interview, Fatfat said Aoun was too irritable to serve as a president."Aoun attacked the Future Movement because he cannot attack his ally Hezbollah, which has let him down on two major occasions," Fatfat told the Central News Agency (CNA) .
"The first occasion was concerning Parliament's mandate extension, and the second was when Hezbollah leader Sayyed Hassan Nasrallah embraced him as the March 8 candidate and thus stripped the 'consensus candidate' label from him," he said.
Fatfat said Aoun had clearly "lost his nerve," and thus began to throw random accusations. "Most importantly, it has become clear that whoever opposed Aoun's election was right, because someone who [becomes agitated] so quickly cannot be a president," he said.
Aoun never officially declared his candidacy. On the other hand The March 14 coalition, which opposes Aoun's candidacy, has backed Lebanese Forces leader Samir Geagea as its candidate for the presidency, while MP Walid Jumblatt has nominated Aley MP Henri Helou as a candidate of his parliamentary bloc.