Rai slams Lebanon MPs over Parliament term extension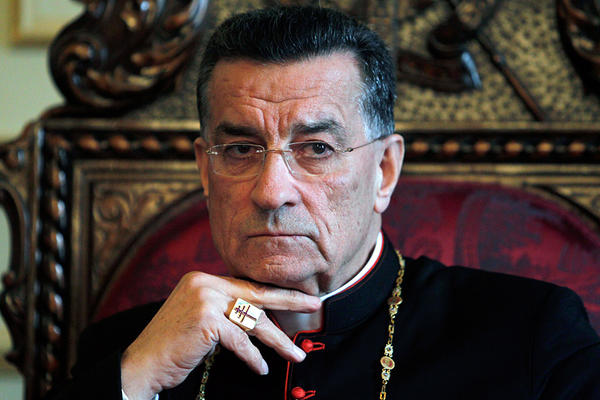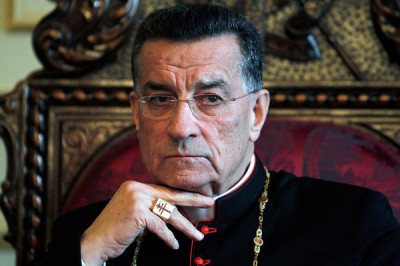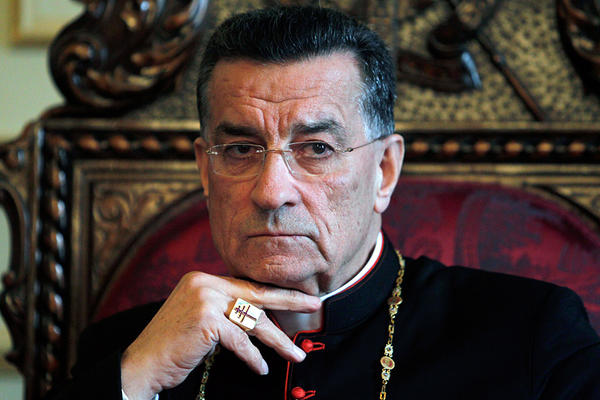 Christian Maronite Patriarch Beshara al-Rai slammed on Monday the Lebanese lawmakers for violating the constitution by extending their own term while maintaining vacuum at the presidential palace .
During the opening of the eighth conference of the Council of Catholic Patriarchs and Bishops in Lebanon, Rai accused the MPs of abusing their power to paralyze the presidency because of personal and foreign interests.
He "condemned the MPs for violating the constitution, and going against the will of the people."
He also condemned the MPs who boycotted the session .
Rai, who had recently returned from a pastoral visit to Australia, said Lebanese expatriates were distressed by the state of deterioration and fragmentation that Lebanon has reached as a result of the politicians' crappy performance.
"They (expatriates) condemned Lebanese MPs who are provoking vacuum in the legislative authorities and have extended their own terms, violating the constitution in cold-blood," Rai said.
Last week, the parliament voted overwhelmingly to extend its mandate by another two years and seven months, skipping scheduled elections for the second time.
The vote now gives parliament eight full years in power— double its allowed mandate — to June 2017. Ninety-five lawmakers among those who showed up voted in favor of the extension, while two opposed.
Thirty one boycotted the session altogether in protest over the controversial decision.
Rai also slammed boycotting MPs, saying they should prove their opposition to the extension by announcing their resignations.
Addressing the agenda of the conferees, he said it will discuss the fate of the Christian family in addition to other issues.
He warned in his opening statement that the "the family is under threat in Lebanon."
"The state is responsible for guaranteeing the needs of the family," he said
"The church will double its efforts in meeting the needs of the family … Civil society should also exert efforts to preserve the family and protect it," she said.
Rai has been a constant critic of the lawmakers ever since president Michel Suleiman's term ended last May.
Human Rights Watch also slammed earlier this month the extension of the Parliamentary elections which were originally scheduled to take place in June 2013.
The proposed extension bill, for the second postponement since the legislature took office in June 2009, would contravene Article 25 of the International Covenant on Civil and Political Rights (ICCPR), which Lebanon ratified in 1972. Article 25 stipulates that every citizen shall have the right and opportunity to vote and be elected in genuine periodic elections.
"There is never a convenient time to hold elections, particularly in Lebanon, but this country has held elections in difficult circumstances in the past, including 2005 and 2009," said Nadim Houry, deputy Middle East and North Africa director at Human Rights Watch. "The failure of politicians to reach an agreement on a new election law or to nominate a new president does not justify suspending the right of Lebanese citizens to vote."