Iran assembling another Hezbollah in Syria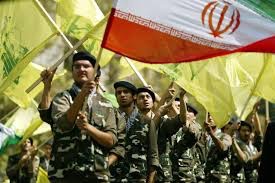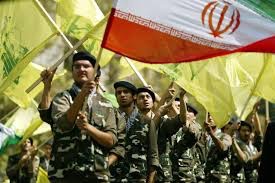 Iran is working to unite Shiite foreign militias fighting in Syria under one organization that could serve as a "parallel army" to that of Bashar al-Assad's regime, pro-opposition news website Siraj Press reported on Wednesday.
The new organization, described as similar to the highly organized and well-armed Lebanese Hezbollah group, would bring together Afghan and Iraqi mercenaries under one military command.
"This army would resemble Hezbollah in Lebanon… and will gradually work on recruiting Syrians," Siraj Press quoted a source as saying.
The organization would then be well-armed and trained to be an independent force for long-term presence in Syria, even if the regime of President Assad collapses.
The Iranian move coincided with Damascus' decision to recruit thousands of Syrian youth to join military service.
Jordanian Maj. Gen Fayez al-Doueiri suggested that Iranian Gen. Qasem Soleimani, the commander of Qods Force, was behind the new Iranian project.
"The decision maker in Syria is General Qassem Suleimani, commander of the Quds force," Gen. al-Doueiri said during an interview on Al Arabiya's sister channel Al Hadath.
Gen. Doueiri noted that it was Suleimani's idea to send Iran's Basij brigades to Syria in the early months of the Syrian civil war. He explained how Suleimani reportedly used Iraq as a training ground for foreign Shiite militias who desired to join the Syrian civil war.
Tehran, the longtime supporter of the Assad's regime, could be re-adjusting its strategy in Syria following the rise of the militant Islamic State of Iraq and Syria (ISIS) group and the ongoing U.S.-led military campaign, according to Gen. Doueiri.
He suggested that Tehran no longer sees Assad's tattered army as reliable to safeguard its interests in the country; so it needs a "parallel army" for long-term service.
The new army would provide field support for the Assad's army, which has reportedly lost more than 200,000 fighters since the civil war began in 2011.
Iran considers the war in Syria as critical for its geo-political influence in the region and a crucial battleground in its conflict against the U.S. and Western powers.
Syria provides a strategic bridge between Iran and Hezbollah, its proxy militia in Lebanon. The fall of Syria to the liberal, pro-West opposition means that Hezbollah could be isolated and Iran's strategic reach could be diminished.
Al Arabiya