Smuggling boat sinks off of Turkey killing 24 refugees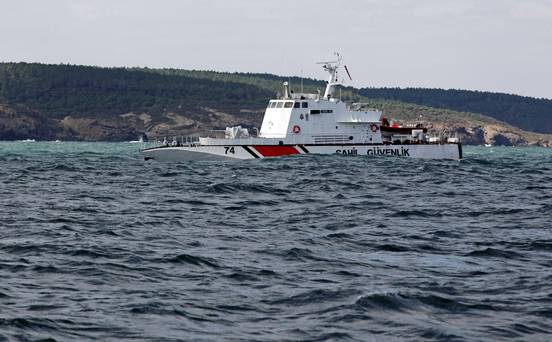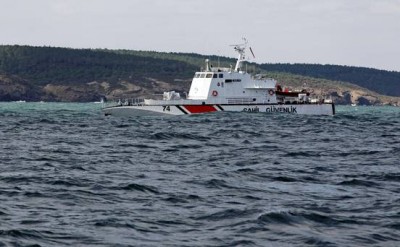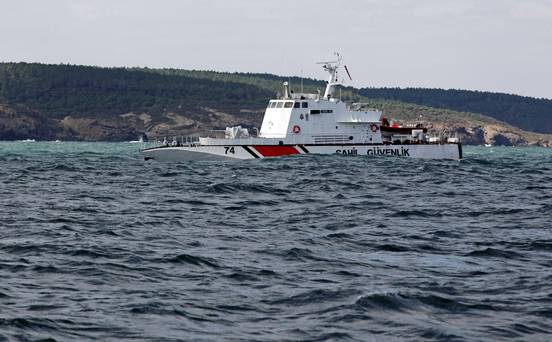 At least 24 refugees died in chilly, choppy waters off the Turkish coast after the smuggling vessel transporting them sank at the confluence of the Bosphorus strait and the Black Sea, Turkish media reports said.
Rescue teams said that the overloaded boat was transporting about 40 migrants, thought to be mainly from Syria and Afghanistan. Seven were rescued, the semi-official Anatolia news agency reported.
Turkey's Coast Guard, aided by local fishermen, scoured the waters while helicopters flew overhead. Bad weather hampered the rescue effort.
"We are seeing bodies of children floating in the sea," the Hurriyet Daily News quoted rescuer Ali Saruhan as saying. "The wind is making our task very difficult."
The boat is believed to have departed from the Istanbul area early Monday, heading north through the Bosphorus toward the Black Sea. The strait is one of the world's busiest waterways, and the Black Sea is a notoriously treacherous body of water, reaching depths of more than a mile just offshore.
Straddling Europe and Asia, Turkey has long been both a destination and a transit point for human trafficking. Since Syria's civil war began nearly four years ago, Turkey has absorbed 1.6 million Syrian refugees, according to official figures. The actual number is likely much higher.
Desperate to reach Europe, migrants normally cross under cover of dark into Bulgaria, or sail from Turkey's Aegean coast for Greece. Smugglers routinely overload the vessels, and many sink.
Eighty-one Syrian and Afhgan refugees were rescued off Istanbul two months ago, local media reported.
LA Times