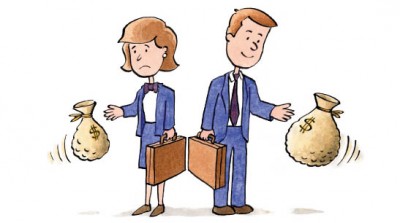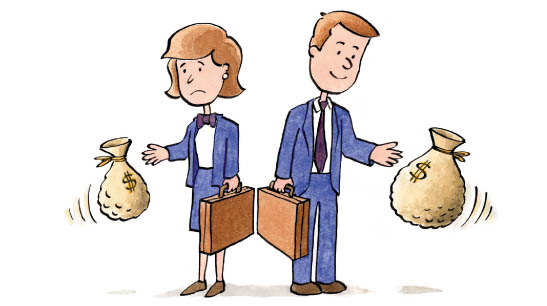 Israel was the second worst in the world in terms of wage (in) equality between men and women Israeli newspaper Haaretz reported based on a global report that was released on Tuesday
Israel occupied the 130th place which puts it second only to Angola in wage inequality for similar work, and dropped 16 places from its 2013 ranking of 114, according to the World Economic Forum's 2014 Gender Gap Report.
In overall gender inequality, Israel did not fare so well either, dropping 12 spots to number 65 from its previous ranking, indicating that gender inequality in the country has worsened in the past year, the report added.
However in the measuring of the gap between men and women in political decision making Israel climbed from the 57th place to the 49th.
Since the World Economic Forum started releasing the Gender Gap reports in 2006, Israel, initially ranked at 35th, has seen a steady drop in its ranking.
The world's top overall scorers were the Scandinavian nations of Iceland, Finland, Norway, Sweden and Denmark, scoring a ratio between 0.80 to 0.85, 1.0 being perfect gender equality. Israel scored 0.7. The United States, scoring 0.74, was ranked at 20th place, slightly higher than its 2013 placing of 23rd.
The rest of the Middle East in overall gender ranking:
Kuwait (113) led the region as the top-performing Arab country in the Middle East , mainly due to a significant increase in the "estimated earned income" indicator.
United Arab Emirates (115) was the second performer
Lebanon ( 135), Iran(137) Syria (139) were among the worst performers in the Middle East .
In wage equality Lebanon ranked 104
This error message is only visible to WordPress admins
Error: No connected account.
Please go to the Instagram Feed settings page to connect an account.