Israel expedites plan for 1,000 new homes in occupied east Jerusalem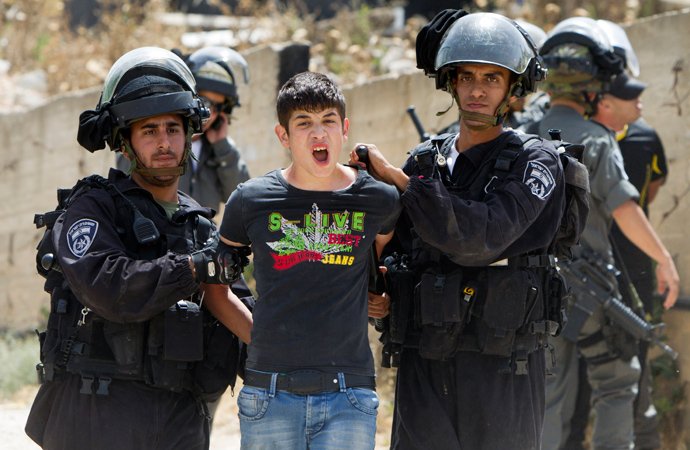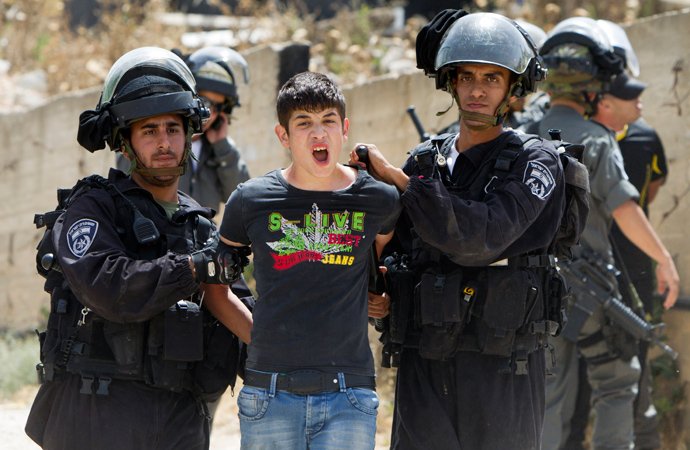 Prime Minister Benjamin Netanyahu of Israel on Monday expedited the planning for more than 1,000 new apartments in Jewish neighborhoods of East Jerusalem, a move certain to ignite international outrage as well as to exacerbate fissures in Mr. Netanyahu's governing coalition.
The announcement, along with a parallel push for new roads and other infrastructure projects in the occupied West Bank, came amid escalating protests and violence by Palestinian residents of Jerusalem that many see as the stirrings of a third intifada, or uprising.
Right-wing Israeli ministers have been pressuring Mr. Netanyahu to speed construction in what most of the world considers illegal settlements in East Jerusalem and the West Bank, but moderates in the government have said this would only deepen Israel's isolation.
"The prime minister wants to demonstrate his commitment to Jerusalem," a senior Israeli official said when asked why the announcement was being made at such a sensitive time. He spoke on the condition of anonymity because he was not authorized to do otherwise.
The move concerned about 600 new apartments in Ramat Shlomo, where asimilar announcement during a visit to Jerusalem by Vice President Joseph R. Biden Jr. in 2010 contributed to a crisis in Israel's relations with Washington, and 400 in Har Homa, whose construction in the 1990s led to international protests.
Both areas are in territory Israel captured from Jordan in 1967 and later annexed: Ramat Shlomo near Jerusalem's northern border and Har Homa in the south.
"We believe such unilateral acts will lead to an explosion," Jibril Rajoub, a leader of the Fatah faction of President Mahmoud Abbas's Palestinian Authority, told foreign journalists Monday at a briefing in the West Bank city of Ramallah. "Mr. Netanyahu should not expect a white flag from the Palestinian people."
"Drastic demographic changes in East Jerusalem," Mr. Rajoub said, "this is the most provocative act for us as Palestinians, as Muslims, as Christians, as Arabs."
East Jerusalem, which Palestinians envision as the capital of their future state, has been simmering with tension since the abduction and murder of a 16-year-old Palestinian in July, in apparent retaliation for the kidnapping and killing of three Israeli teenagers the month before.
Mr. Netanyahu on Sunday announced the addition of 1,000 officers to bolster a police crackdown against stone-throwing and other violence, which have increased since a Palestinian driver plowed into a group of pedestriansnear a light-rail station last week, killing a baby and a young woman.
On Monday, Mr. Netanyahu told his security team that he wanted to quickly enact a bill mandating "harsh punishment" for stone-throwers, according to a statement from his office. The proposed law would fine the parents of minors who are arrested for such acts.
Israeli news media reported Sunday night that Mr. Netanyahu had promised to increase West Bank construction at a meeting last week with leaders of the settlement movement and Naftali Bennett, the leader of the nationalist party Jewish Home who has threatened to leave the coalition over the issue.
Tzipi Livni, the centrist justice minister who led Israel's participation in the American-brokered negotiations with the Palestinians that collapsed in April, responded critically to those reports on Sunday on Facebook. Such building plans, she wrote, "in our volatile reality, are irresponsible both in terms of security and diplomacy."
Yair Lapid, the finance minister who has said his Yesh Atid party will quit Mr. Netanyahu's government if the peace process with the Palestinians is not revived, said the timing would be harmful to Israel.
"This plan will lead to a serious crisis in Israel-U.S. relations and will harm Israel's standing in the world," Mr. Lapid said in a statement Sunday night. "We will fight against this," he vowed on Monday.
The senior Israeli official who spoke on the condition of anonymity tried to play down the significance of the move on Monday. "We're not talking about building, we're talking about planning," he said.
He added that the roads planned for the West Bank, where about 500,000 Jews live in settlements among 2.5 million Palestinians, were "roads, of course, that will be used by the Palestinians as well."
"Planning units in Jerusalem is something that I believe the overwhelming majority of Israelis support," the official said. "In every peace plan that's been on the table, the Jewish neighborhoods of Jerusalem remain in Israel."
But Palestinians and international critics of Israel's policy say that any settlement activity makes the prospect of peace even more elusive, particularly as Mr. Netanyahu has not made a clear statement differentiating his approach to these so-called settlement blocs and farther flung, more controversial areas of the West Bank.
Similar announcements of even small, bureaucratic steps in the lengthy construction process have drawn condemnation from the State Department in Washington, the European Union and the United Nations, as well as from Palestinian leaders.
Saeb Erekat, the chief Palestinian negotiator, strongly condemned the announcement in a statement on Monday.
He noted it followed recent moves by Jewish settlers into roughly three dozen apartments in Silwan, a predominantly Arab neighborhood of Jerusalem, and coincided with the introduction of legislation to allow Jewish prayer on the Temple Mount. (Mr. Netanyahu has reiterated in recent days his opposition to any change in rules for the Temple Mount, known to Muslims as the Noble Sanctuary and home of Al Aksa Mosque, the site of frequent clashes between Palestinians and Israeli security forces.)
"The international community must take decisive action in order to save the two-state solution from the colonial expansion of the state of Israel," Mr. Erekat said in the statement. "This announcement amounts to evidence of an intent to further commit crimes defined by and punishable under international law."
NY Times