Israel-US relations in 'crisis', says Lapid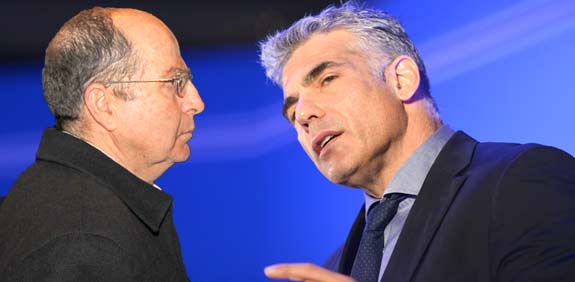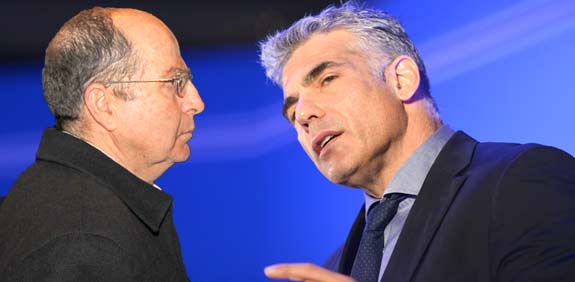 A top Israeli minister said on Saturday there was a "crisis" in the country's relations with the United States that must be fixed.
Finance minister Yair Lapid's comments came a day after US officials said the Obama administration refused Israeli defense minister Moshe Yaalon's requests to meet several top national security aides.
The White House and the State Department rejected Israeli proposals for meetings with vice-president Joe Biden, national security adviser Susan Rice and secretary of state John Kerry on his five-day trip to the US. The administration is still angered by negative comments Yaalon made about Kerry's peace efforts in the middle east and nuclear negotiations with Iran.
Lapid said "there is a crisis with the United States" and added that the relationship "must be managed respectfully and responsibly".
During the last round of US-led peace talks, Ya'alon dubbed Kerry's diplomatic efforts "obsessive and messianic," saying "Kerry should win his Nobel and leave us in peace." Ya'alon's current treatment is said to be an attempt to settle the score.
Ya'alon also infuriated officials in Washington with comments accusing the administration of being weak on Iran and by questioning the US commitment to Israel's security. That followed reports that Ya'alon had criticized Kerry for being unrealistic and naive in trying to forge an Israeli-Palestinian peace deal.
Lapid, who has locked horns with Ya'alon over peace talks and the defense budget, said "I thought I knew, but now I know the full extent to which our relations with the US are vital to our economy and security."
"The US needs to be thanked, we must remember that when we talk about Operation Protective Edge, we used technology and funds from America. We need to act with more respect. Disagreements are part of the deal and the Americans respect that," he said.
Guardian / YL