Minister Harb blames Aoun for presidential election impasse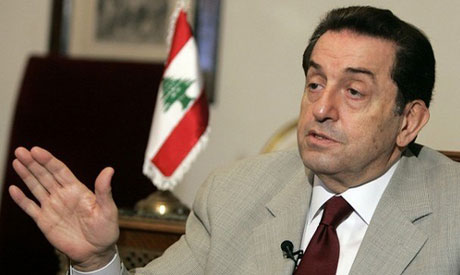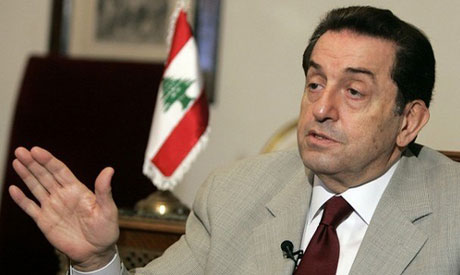 Lebanon's Telecoms Minister Boutros Harb pointed out Friday that the political system is threatened with complete failure because of one man's stubbornness over the presidential vote,
"The status quo in the country now is the result of a political party that is clinging on to its refusal to hold the presidential election unless the results were guaranteed to be in the party's favor beforehand," Harb said, in a clear reference to the Free Patriotic Movement of MP Michel Aoun.
Aoun is not officially a presidential candidate , but he and his allies in the March 8 coalition refuse to attend parliamentary sessions to elect a new president.
After visiting Speaker Nabih Berri Friday, Harb said the vacancy in the presidency since former President Michel Suleiman's term ended "puts the country in a constitutional stalemate and would make the political system vulnerable to failure."
"This is what disrupts the whole process of electing a president," he said, while acknowledging that the disruption has negative implications on power sharing and parliamentary elections.
Harb called on rival factions to look for solutions that would protect the political system from a total collapse.
The Lebanese parliament failed again on October 9 and for the thirteenth time in a row to elect a president to replace Suleiman whose term ended on May 25.
As in the past sessions the parliament was unable to reach a quorum because the MPS of the Iranian backed Hezbollah militant group and its ally Aoun's Change and Reform bloc boycotted the sessions.
Nobody wants Aoun for president
Al Safir newspaper reported on Thursday that those who met Aoun recently were shocked to hear him say : "Does Hezbollah really want me to be the next president of the republic ? Does ( MP Suleiman) Franjieh really want me to be the president of the republic?"
As Safir added: "Aoun's visitors came out with the impression that practically everyone is against his candidacy for the presidency….Both his opponents and and his allies . Nevertheless, Aoun does not want to move on to plan "B" , which calls for finding a consensus president.