Ebola: Report warns of explosion in Liberia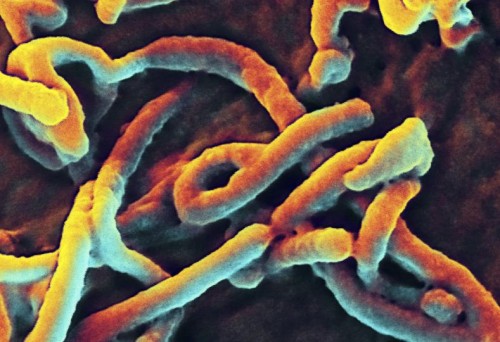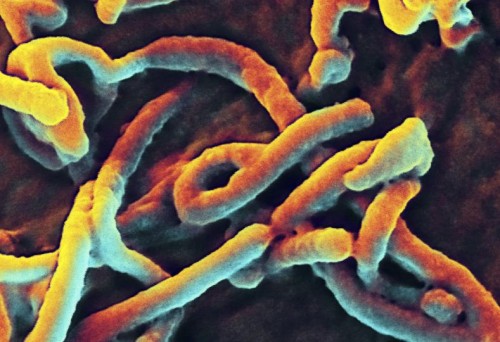 Without a massive scaleup of aid, the Ebola epidemic in Liberia will explode, according to a computer simulation published Friday of the nation's most populous county.
The study — using assumptions challenged by some experts — projected that by December 15, Montserrado county could have up to 171,000 cases of Ebola.
The total would be 12 percent, or nearly one in eight, of the county's population of 1.38 million.
More than 90,000 of these cases would be fatal, it said.
Two assumptions underpin the scenario, published in the journal Lancet Infectious Diseases.
One is that every person with Ebola will go on to infect 2.49 other people, statistically speaking.
The other is based on the state of health measures that prevailed in Montserrado as of September 23.
Thus the total of 170,996 cases by December 15 is based on the assumption that the September 23 level of response goes unchanged.
If, during November, another 4,800 beds are installed at treatment centres and health workers speed up fivefold the detection rate of Ebola cases, 77,312 Ebola cases could be averted by December 15, the study said.
This would rise to 97,940 averted cases if protective kits of soap, bleach, gloves and masks are distributed to households.
But if all these measures have been in place in October, 137,432 out of the predicted cases would have been avoided by December 15, according to the model.
"Our predictions highlight the rapidly closing window of opportunity for controlling the outbreak and averting a catastrophic toll of new Ebola cases and deaths in the coming months," said Alison Galvani, a professor of epidemiology at Yale University's School of Public Health.
"Although we might still be within the midst of what will ultimately be viewed as the early phase of the current outbreak, the possibility of averting calamitous repercussions from an initially delayed and insufficient response is quickly eroding."
In Geneva on Thursday, the UN's World Health Organization (WHO) said 9,936 people in Guinea, Liberia and Sierra Leone had contracted Ebola, of whom 4,877 have died.
Experts have warned the rate of infections could reach 10,000 a week by early December.
Liberia has been worst hit by the outbreak, with 4,665 recorded cases and 2,705 deaths, according to the WHO.
— Study questioned —
Experts challenged some of the model's assumptions, although they also endorsed the point about early intervention.
"I'm afraid this is an example of a study performed in too much haste and with too little attention to the epidemiological data being collected in the field," said Neil Ferguson, a professor of mathematical biology at Imperial College London.
"Reality seems to have already made this paper outdated, as the numbers of new cases seem to have plateaued in this area in the last few weeks and may even be declining," Ferguson said in comments to Britain's Science Media Centre.
"It's too early to say whether the ongoing and intense control efforts in Monrovia have yet achieved control or merely slowed the epidemic, but what is being seen on the ground is clearly incompatible with the results in this paper."
Thomas House, an expert in epidemic modelling at Britain's University of Warwick, said infection rates in the current epidemic were sometimes much faster — but sometimes much slower — than the smooth "doubling" predicted in the paper.
"No-one is certain why this is, but the broad message that we should intervene early and decisively when confronted with a new outbreak is one of those rare things that all scientists in a field agree on."
Yahoo/AFP