Russia's Ruble Weakens to All-Time Low vs Euro-Dollar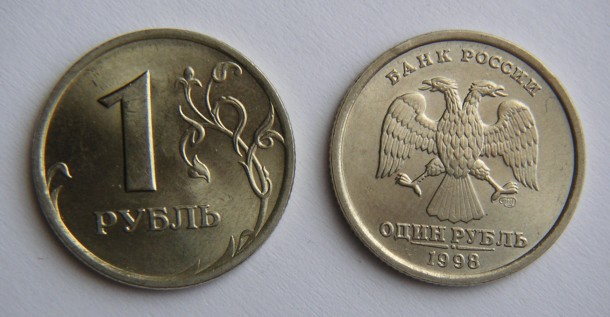 The Russian ruble weakened to fresh all-time lows versus the euro-dollar basket in early trade on Thursday as oil prices again dipped lower.
The ruble, vulnerable to conditions on global commodity markets, had eased 0.15% to 46.43 against the euro-dollar basket by 0625 GMT.
The central bank, which uses the basket to track developments on the domestic currency market, said it spent $13 million on Oct. 21 to prop up the ruble after carrying out no interventions on Oct. 20, for the first time since the beginning of the month.
The central bank also said the ruble's floating band stood at 37.30-46.30 per basket closer to the end of trading session on Wednesday.
The ruble levels seen early on Thursday suggest that the central bank has moved the band three times by 5 kopecks to 37.45-46.45 rubles per basket since Wednesday. This brings the overall amount of interventions so far in October to as much as $14.35 billion, according to the intervention rule.
Russian president Vladimir Putin said Friday that Russia intends to continue moves to a floating exchange rate and will not "burn" through its foreign exchange reserves.
"We will gradually move to a floating exchange rate. We will not burn our reserves thoughtlessly. We will use them for a certain balancing," Putin told a meeting with Russian and foreign experts on Russia.
WSJ/Reuters