Berri worried about the fate of the Saudi grant to Lebanon army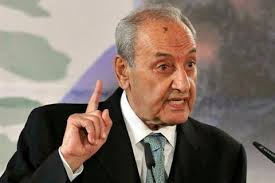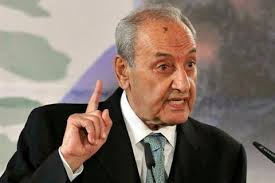 berri
Lebanese Speaker Nabih Berri on Thursday expressed concern over the continued delay of of implementation of the $3 billion Saudi grant to the Lebanese army, stressing that that any further delay would defeat its purpose.
"There are concerns that the Saudi grant might be delayed or cancelled despite the dire need for it, and delay would defeat its purpose ," Berri said in remarks to Hezbollah's al-Manar TV.
Saudi Arabia last December announced it would grant Lebanon $3 billion to purchase weapons and equipment from France, but that deal is yet to be fully implemented. In August, the kingdom offered another $1 billion to allow the army to purchase supplies for immediate needs , following deadly clashes between the army and jihadist groups in the Bekaa border town of Arsal.
Progressive Socialist party leader MP Walid Jumblatt voiced similar concerns . He told al-Akhbar newspaper in remarks published on Thursday, that the $3 billion grant has been probably delayed or even canceled for reasons that he is not aware of.
"Perhaps (former PM) Saad Hariri knows" the reasons, said Jumblatt.
Addressing the controversial Iranian aid offered to the Army, Berri said that "only a crazy person would refuse the donation in time of need." The issue of Iranian aid has sparked controversy among politicians, with some rejecting the aid, either because the arms could end up being in Hezbollah's hands or because of United Nations sanctions imposed on Iran.
Lebanon's defense minister returned from Tehran with Iran's proposal but the cabinet has not discussed it yet.
Commenting on the issue of a parliamentary extension, Berri said he could not disregard the stance of Future Movement leader Saad Hariri, who has said that he would boycott parliamentary elections if they took place before the presidential vote.
"I can't transfer the Sunni-Shiite strife into Lebanon by holding elections in light of the absence of a Lebanese faction" Berri said.
The Lebanese parliament failed again on October 9 and for the thirteenth time in a row to elect a president to replace Michel Suleiman whose term ended on May 25.
As in the past sessions the parliament was unable to reach a quorum because the MPs of the Iranian backed Hezbollah militant group and its ally MP Michel Aoun's Change and Reform bloc boycotted the sessions.