1300 Free Syrian Army fighters to join Kurds in Kobani battle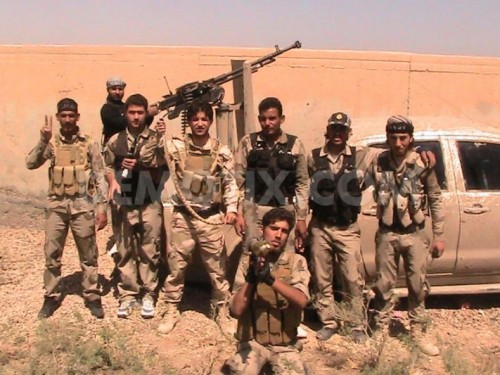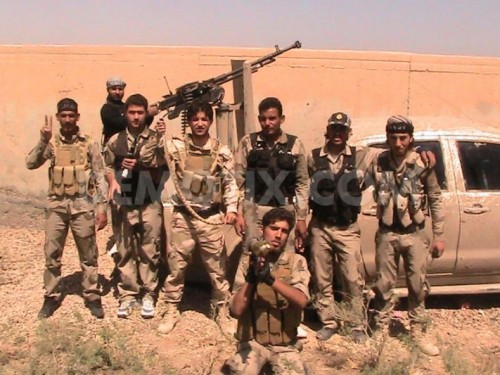 Turkish President Recep Tayyip Erdogan says 1300 Free Syrian Army fighters would join Kurds in defending the key Syrian border town of Kobani from an assault by Islamic State jihadists.
The Syrian Kurds have 'accepted 1300 people from the Free Syrian Army and they are holding talks to determine the transit route', Erdogan told reporters on Friday in Estonia's capital Tallinn.
'I have just been informed that the number of (Iraqi Kurdish) peshmerga (to be sent to Kobani) was reduced to 150′ from a previously agreed 200, he added.
Erdogan said on Thursday that 200 Iraqi Kurd peshmerga fighters would travel through Turkey to Kobani to fight jihadists from the Islamic State group.
There are an estimated 2000 Kurdish fighters battling IS jihadists for control of Kobani.
Ankara views the PYD as the Syrian arm of the Kurdistan Workers' Party (PKK) whose three-decade armed campaign for self-rule in Turkey has left 40,000 people dead.
Erdogan on Thursday dubbed the PYD a 'terrorist organisation'.
'As you know, in our talks with (US President Barack) Obama we had agreed that the FSA could be the first choice (for deployment in Kobani) and the second choice could be (Kurdish) peshmergas,' Erdogan said.
He has also raised the acute humanitarian crisis gripping Syria and the spillover of refugees into Turkey.
About 200,000 Kurds have fled from Syria to Turkey to escape the onslaught on Kobani by IS jihadists.
Turkey is separately hosting over 1.5 million Syrian refugees who fled the civil war between Syrian President Bashar Al-Assad and rebels seeking his ouster.
'Where was the world when 300,000 people have been killed in Syria thus far?' Erdogan said on Thursday in Riga.
'Why are they so keen on Kobani, but not on the whole of Syria? That's a question to ask.'
Erdogan was in EU member Estonia on Friday, where he was expected to discuss Turkey's bid to join the 28-member bloc.
Sky News