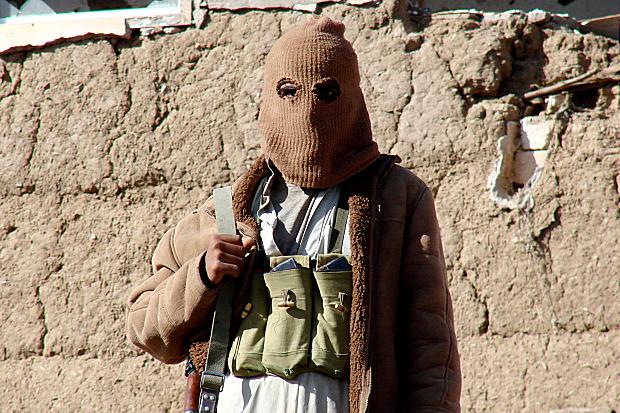 Iran could emerge as a winner from the open-ended war on the self-ascribed Islamic State (IS), which has shifted attention from Tehran's attempt to expand its sphere of influence and improve its position as a regional powerbroker. With most countries in the region focused on stemming the tide of the IS in Iraq and Syria, Tehran is pushing ahead with its own dubious agenda.
Saudi Arabia's long-standing suspicions of Iran's regional goals have been confirmed this week when a senior adviser to Iran's supreme leader Ayatollah Ali Khamenei voiced his country's unequivocal support to the Houthi rebellion in Yemen. Ali Akbar Velayati told a group of Yemeni clerics in Tehran, "Iran supports the rightful struggle of (the Houthis) in Yemen, and considers the movement part of the successful Islamic Awakening." He was quoted as saying that he hopes the Houthis will play a similar role as that of Hezbollah in Lebanon.
These bold declarations should sound alarm bells in key Arab capitals. Iran has never hid its sympathy and support for the Houthi insurgency in Yemen, but now its role in destabilizing that country has become clearer. The stunning takeover by the Houthis, a Shiite sect comprising 20 percent of the population, of Sanaa and most of northern and western Yemen is a major challenge and a direct threat to the security of the GCC. Last week Saudi Foreign Minister Prince Saud Al-Faisal lashed out at Iran accusing it of having forces in Syria, Iraq and Yemen and describing it as "part of the problem" in these countries. And GCC interior ministers issued a statement last week saying that the group "would not stand idle in the face of factional foreign intervention in Yemen whose security and the security of the GCC states is one and the same."
Beleaguered Yemeni President Abed Rabbu Mansour Hadi had repeatedly accused Iran and Hezbollah of aiding and training the Houthi rebels. Under pressure from the insurgents he was forced to release members of Iran's Revolutionary Guard recently.
Iran's deep involvement in Yemen is the latest in a series of Iranian interferences in the affairs of Arab countries. Tehran's backing of the Shiite uprising in the region and its role in fermenting sectarian strife in Iraq is well documented. Tehran's support of Bashar Assad in Syria has enabled the regime to carry out atrocities against its own citizens, killing hundreds of thousands and displacing millions. Its support of Hezbollah in Lebanon has derailed the political process in that country and made Iran a powerful player in Lebanese affairs.
Today Iran is calling the shots in Baghdad and it is not surprising that Prime Minister Haidar Al-Abadi's first foreign visit since taking office was to Tehran. The sectarian divide that now cripples Iraq is largely due to the policies of his predecessor, Nouri Al-Maliki, who had enjoyed the blind support of Iran for years. And it is no secret that his policies of marginalizing the Sunnis of Iraq has crippled the political process in that country and allowed extremists such as Al-Qaeda and the IS to infiltrate the Sunni governorates.
While Tehran is not part of the US-led coalition fighting IS, its role in Iraq and Syria has a major influence on the outcome of that campaign. Al-Abadi has promised to reverse the policies of his predecessor and include the disgruntled Sunnis in the political process in an attempt to close the sectarian divide. But Shiite militias fighting the IS have been accused of persecuting and killing Sunnis. These militias are under the command of Qassem Soleimani, the head of Iran's elite Quds Force, who is said to be active in Iraq.
Furthermore, the recent appointment of Mohammed Ghabban, a key member of Iranian-backed Badr organization, as interior minister will do little to lessen the fears of Iraq's Sunnis. The Badr paramilitary group is accused of killing thousands of Sunnis and is headed by Hadi Amiri, a Shiite fanatic who has allegedly led death squads.
Such developments will only enhance Iran's grip over Iraqi politics and will do little to end the sectarian rupture and appease the Sunnis. By ignoring the Iranian role in Iraq and Syria, Washington's effort to drive out IS and other extremists from these war-torn countries will prove difficult if not impossible.
The focus on IS has presented Tehran with the opportunity to expand its regional influence. Its controversial role in Iraq, Syria, Lebanon, Bahrain and now Yemen gives credence to Prince Saud Al-Faisal's description of Iran as being part of the problem. The fear is that by the time the region recovers from the threat of IS, Iran will have achieved its objective of emerging as a regional superpower.
Arab News
This error message is only visible to WordPress admins
Error: No connected account.
Please go to the Instagram Feed settings page to connect an account.