Lebanon I.M. promised to unveil the truth about Al- Hassan's assassination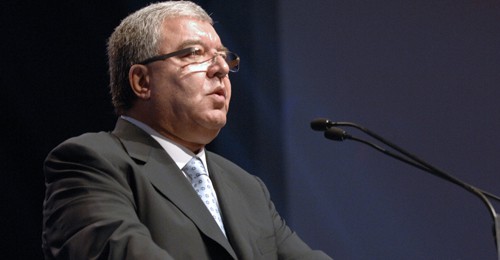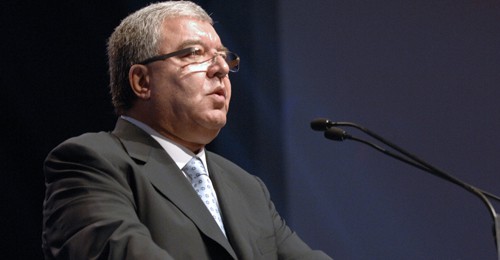 Interior Minister Nuhad al-Mashnouq said on Saturday that the Lebanese authorities are about to unveil the "truth" in the case of the 2012 assassination of the former commander of the Internal Security Forces Intelligence Bureau General Wissam al-Hassan.
"We are on the verge of unveiling the truth behind the assassination of Maj. Gen. al-Hassan and it will be announced at the appropriate time and I'm responsible for my words," Mashnouq said during a ceremony marking the second anniversary of al-Hassan's assassination.
The general was killed in a massive car bombing in Ashrafieh on October 19, 2012. Seven other people including his driver were killed and eighty people were wounded in the huge blast.
"He is the martyr of the state — the state that he competently worked to consolidate its institutions," Mashnouq said
"We want to protect Lebanon and the Lebanese from the (regional) earthquakes and blazes in order to protect the martyrdom of Wissam al-Hassan and all the martyrs," Mashnouq stressed.
Turning to the domestic security situation , Mashnouq said:
"We have devised a complete security plan that provides the conditions for security in Lebanon and the security forces will be partners with the army in combating terrorism."
Judgment day is coming

Former PM and Future Movement leader Saad Hariri said in a statement on Saturday on the second anniversary of al-Hassan's assassination:
"The martyrdom of Wissam al-Hassan is a major loss for me that cannot be described in words. He was an integral part of our lives and an element of trust, and became a brother and a son, in the house of Martyr Prime Minister Rafic Hariri. However, Lebanon's loss, due to his martyrdom, is greater than can be described in fleeting words about the second commemoration of his assassination and the security dimensions of this crime. "
He added:
"Wissam al- Hassan introduced a modern, advanced and scientific approach to security that is now the foundation of the work of the concerned agencies in Lebanon, which are bearing in this period unprecedented responsibility in protecting national security and civil peace, and preventing chaos and discord.
They killed him on the path of loyalty to Rafik Hariri, and on the path of defense of national security. The killer in this sense is one, regardless of his various names and descriptions. Judgment day is coming, no matter how long it will take."
Linked to Samaha
Hassan's assassination was linked to the arrest of former minister Michel Samaha, a close friend of Syrian president Bashar al Assad . Samaha was caught red handed and charged with plotting terrorist bombings on orders from Assad. As a result, Hassan received countless, explicit, death threats from Syria's allies in Lebanon.
According to observers Hassan's assassination also strongly suggested Hezbollah involvement. For one, the nature of the operation required an apparatus with intelligence and logistical capabilities of the kind Hezbollah alone possesses. '