Saudi-American shot 2 U.S. co-workers in Riyadh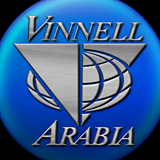 A Saudi-American gunman recently fired from his job at a U.S. defense contractor in Riyahd shot two American co-workers at a service station Tuesday, killing one and wounding the other, according to the Saudi Arabian embassy in Washington, D.C.
A third worker who was accompanying the victims was unharmed.
The suspected gunman, identified as 24-year-old Abdulaziz Fahad Abdulaziz Alrashid, was arrested following a shootout with police in which he was also wounded, the embassy said, quoting the Saudi Interior Ministry.
Alrashid, who was born in Washington state and holds Saudi and U.S. citizenship, worked at the same company as the victims, "and was recently dismissed from his job due to drug-related issues," the statement said.
The Americans worked for Vinnell Arabia, a U.S. defense contractor that supports Saudi National Guard military programs in Riyadh, according to the U.S. State Department. The victims were not immediately identified.
"We are in close contact with the Saudi government as we continue to gather details about the shooting and motive," said State Department spokeswoman Jen Psaki.
She said U.S. officials were evaluating the "security posture" for diplomats and others in the country.
The incident took place about a half-mile from the Vinnell Arabia facility, near King Fahd Stadium, which is also near the National Guard headquarters.
Saudi Arabia was hit by a wave of al-Qaeda attacks around a decade ago that targeted security forces and foreigners.
The last reported killings of Westerners by armed assailants in Saudi Arabia occurred in 2007 when three French nationals were fatally shot while camping in the northwest of the country, Al Arabiya News reports.
USA Today/ AP