Iran ordered Hezbollah to retaliate against Israel for Parchin blast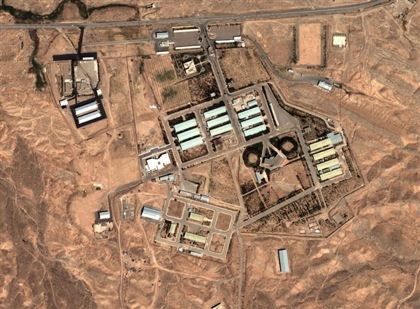 The bombing on Tuesday in which two soldiers from the Israeli Defense Force were wounded had been ordered by Iran according to a Kuwait newspaper. The order came in retaliation for a blast that had bit an Iranian military complex.
The bomb attack earlier in the week on the IDF troops at the border with Lebanon, in the area of Har Dov was ordered after a suspicious fire had started at a military research complex in Parchin, Iran.
The Hezbollah, a Shi'ite militia from Lebanon took the responsibility for carrying out the attack, which only wounded two soldiers.
The newspaper in Kuwait reported Friday that the blast in Iran earlier this week was not an accident like Iran had reported, but rather an attack carried out by another country.
The paper quoted sources in America and Europe that said Iran ordered the Hezbollah to carry out the bombing Tuesday in retaliation for what took place in Parchin.
An analysis of prior to and afterward satellite images of the military compound located in Iran show signs that are telltale of attack damage consistent against bunkers in a central location within the research complex operated by the military, said an analysts who is familiar with military bombing strategies.
According to the report, the effects created by a huge explosion in the complex's center, were clearly visible in the satellite images.
The defense industry in Iran on Monday told IRNA the state run news agency in Iran that two workers in the complex had been killed due to an explosives factory fire in Tehran's eastern district.
A website that opposes Iran, Saham, described the research incident as a big explosion and said it happened near the sprawling military facility Parchin complex, which is only 19 miles to the southeast of Tehran. The website did not release a source of the report, and it was not independently verified.
Mideast Times