Brazil Markets React to Presidential Runoff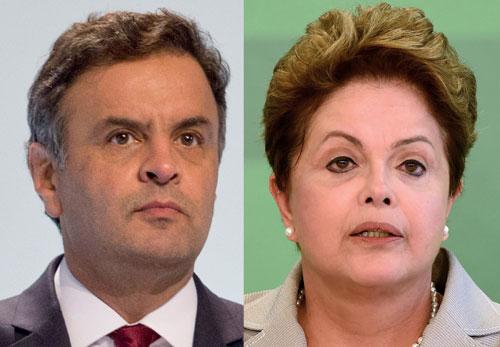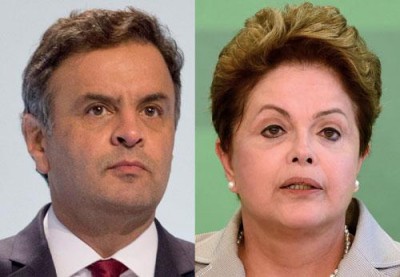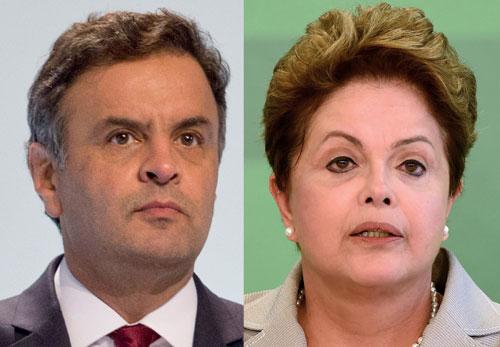 Brazilian financial markets rallied on Monday after a market-favorite candidate won strong voter support in Sunday's elections to challenge President Dilma Rousseff, whom investors accuse of driving Latin America's largest economy into a recession.
Aecio Neves of the centrist PSDB party made a dramatic late surge from third place in opinion polls to finish with 33.6 percent of votes in a first-round vote, trailing Rousseff with 41.6 percent support.
They will now face each other in second-round runoff on Oct. 26.
Rousseff had the support of Brazil's working class, thanks to generous social welfare programs initiated during the two terms of her hugely popular predecessor and political godfather, Luiz Inacio Lula da Silva.
However, investors blame Rousseff's leftist policies, which include trade barriers, an erratic tax policy, and higher government spending, for failing to keep inflation on target and discouraging much-needed investment to jumpstart the economy.
Opinion polls showing Rousseff had gained momentum ahead of the Sunday vote had caused Brazilian stocks to plunge about 12 percent over the past 30 days, with the real sinking to its weakest level in nearly six years.
Former environment minister Marina Silva, who in late August held a commanding lead in polls, failed to translate that into actual votes.
Voting is compulsory in Brazil, with everyone between the ages of 18 and 70 required to cast a ballot.