Lebanon to use Saudi grant for buying Russian arms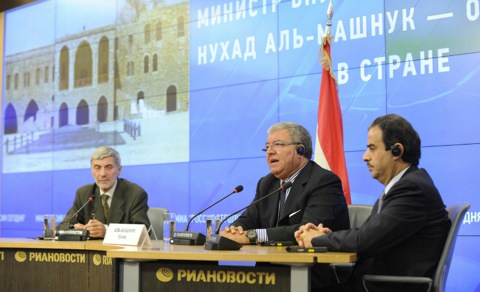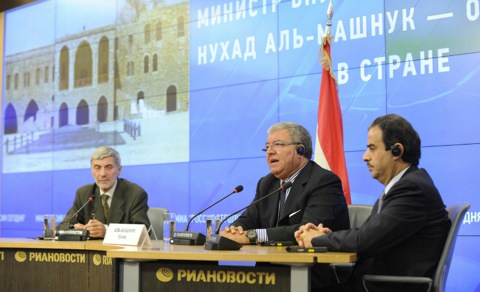 Lebanon and Russia have been examining a weapons deal involving the export of combat platforms to Beirut. They said any deal by Lebanon would be financed by Saudi Arabia.
"There are talks on buying Russian arms and special equipment by Lebanon," Lebanese Interior Minister Nouhad Mashnouq said.
Western powers have been reluctant to supply advanced systems to Lebanon's military much of which has come under the influence of the Iran-backed Hizbullah.
Officials said the Lebanese military could receive advanced models of Russian-origin helicopters and air defense systems. They said neither the military nor the government determined requirements.
"The Lebanese military has a lot of experience of working with Russian weapons," Mashnouq said. "So they will soon determine what is needed."
In late September, Mashnouq visited Moscow to discuss Russian supplies to Lebanon's Internal Security Forces. He said a Lebanese military delegation was expected to follow this month.
"The officials in Moscow were keen on the stability of Lebanon and the importance of preventing its exposure to dangers similar to Syria and Iraq," Mashnouq said.
In 2010, Russia agreed to provide military aid to Lebanon. Officials said the Kremlin offered the MiG-29 fighter-jet and T-72 main battle tanks, a proposal hampered by lack of Lebanese funds.
Officials said Lebanese Army Gen. Walid Suleiman would negotiate with the Kremlin. They said Moscow was also prepared to send advisers for training and mentoring.
"He [Suleiman] will be the one negotiating for which needs [Lebanon] can receive from the gift by the kingdom of Saudi Arabia," Mashnouq said.
Officials said the Lebanese military was in urgent need of helicopters, night-vision systems, sniper rifles and reconnaissance systems to battle Islamic State of Iraq and Levant. They said Beirut was still waiting for Riyad to send money for military and security purchases.
"The Saudi aid of $3 billion to the Lebanese Army that was announced one year ago has not yet gone into effect," Lebanese Chief of Staff Gen. Jean Qahwaji said on Oct. 2.
World Tribune