Ziad Rahbani, leaving Lebanon for good, moving to Russia to join (RT) TV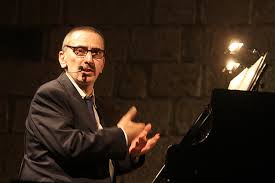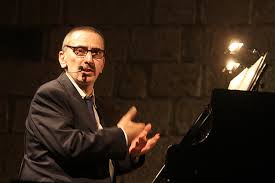 Ziad Rahbani, one of Lebanon's most talented and controversial musical figures, says he will be leaving his country for good and move to Russia where he will join Russia Today (RT) TV.
Rahbani made the announcement during an interview with Lebanon's Al-Jadeed TV Tuesday and said his departure to Russia would be at the end of the month.
Rahbani rejected labeling the move as "immigration," describing it instead as an opportunity not to be missed in terms of joining RT, where he said he would continue to focus on music in a place he said shared his "political views."
The musician said his presence at RT would benefit Lebanon as he would be working with a global media platform that is translated into multiple languages.
Ziad also voiced dissatisfaction with living in Lebanon, where he said nothing could be accomplished at the current stage. He cited the country's endemic power outages as an example.
"After a while there will be an electricity blackout and then it goes on and off and the musical equipment gets damaged and there is a lack of good maintenance services," he said.
"We are living in a wild field with medieval men dressed in civilized, fancy clothing, holding the latest Iphones without being able to access a quarter of the [phone's] options."
Rahbani also said he faced security threats, particularly after his concerts in south Lebanon late last year, and said that he has had to rely on security guards since then.
A member of one of Lebanon's most musically influential families, Ziad Rahbani is the son of the famed composer Assi Rahbani and the famous Lebanese diva Fairouz, the latter who is known as "Lebanon's ambassador to the stars."
Ziad Rahbani has also been a controversial figure in Lebanon: Many of his musicals have satirized Lebanese politics both during and after the 1975-90 Civil War and are often critical of the traditional political establishment.
Al Arabiya