Stepped up security measures in Mecca as Hajj begins and ISIS concerns grow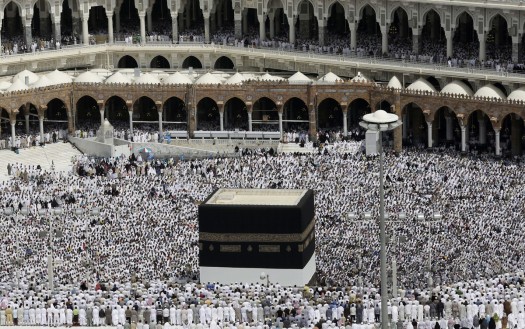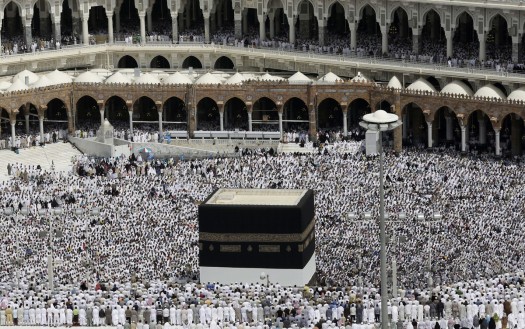 Each year, as the crowds of millions of Muslims who come to Mecca for the hajj continue to grow, Saudi Arabian authorities have stepped up safety and security measures. There is a long list of troubles they hope to avoid: crime, fire, stampedes, the spread of infectious disease.
But this year, Saudi officials are on alert against a new threat: Islamic State militants and offshoot groups inspired by them.
As the beginning of the annual Muslim pilgrimage approaches, the Saudi government is teaming with an American-led coalition to bomb targets in nearby Iraq and Syria that are under control of the Islamic State, the extremist group also known as ISIS or ISIL.
Saudi authorities, meanwhile, have dispatched 60,000 security officers around hajj sites. They are also using hundreds of surveillance cameras with facial-recognition technology, as well as electronic scanners for the permits all hajj participants are required to carry, to detect unregistered pilgrims, according to Saudi reports. The country has contracted with G4S — a British security firm with an office in Jeddah, the large regional capital on the Red Sea near Mecca and Medina — to look after pilgrims' safety.
"Judging from its published statements and videos and its penchant for revolting acts of violence, I would not be surprised at all if ISIS tried to disrupt the hajj in some fashion," said Fahad Nazer, a terrorism analyst with the Virginia-based contractor JTG Inc. and a former political analyst at the Royal Embassy of Saudi Arabia in Washington, D.C. "After all, a group with very similar extremist views did lay siege to the Grand Mosque in 1979, shortly after the end of the hajj season that year."
The 1979 indent, where hundreds of militants led by Saudi national Juhayman al-Otaybi seized Mecca's Masjid Al-Haram, also known as the Grand Mosque, for two weeks, was the most dramatic case of violence around the time of the hajj. But it was far from the most recent. In 1987, a riot caused by a clash between anti-American Iranian demonstrators and Saudi security forces led to more than 400 deaths, while two bombs set off in 1989 killed one pilgrim and injured 16. Saudis beheaded 16 Kuwaiti Shias for the crime.
More recently, Saudis have conducted regular sweeps in search of parties who might be targeting the hajj. In 2007, police arrested 28 men — all but one of whom were Saudi nationals — suspected of plotting an attack during the pilgrimage. This month,88 men, some of Yemeni origin, were arrested for planning attacks inside and outside the country, though officials did not say if the hajj was a target.
"The violence involving Iranian pilgrims in 1987 is always in the back of the minds of hajj planners," said Nazer. "The Saudi government has also taken measures to shore up its northern border with Iraq, as well as its southern border with Yemen."
"Considering the turmoil, violence and wide presence of militant groups who've vowed to take their violence across the border into Saudi Arabia in both countries," Nazer continued, "it's not a surprise that the Saudi government is spending large sums of money on security fences for both borders."
The Embassy of Saudi Arabia in Washington and the Saudi Arabian Ministry of Hajj in Jeddah did not respond to requests for comment.
Mecca has been the site of a multibillion-dollar development project in recent years toexpand the Grand Mosque and build massive hotels nearby.
Over the years, Saudi media have on occasion reported of arrests related to hajj plots, but the Islamic State is a new concern. Speculation about an attack has risen in Arabic media since July, when there were reports of the group threatening to destroy the Kaaba, the sacred cubic building at the center of the Grand Mosque that Muslims face for prayer and circumambulate during the hajj. The reports, though unsubstantiated, caused a stir.
But among the pilgrims converging on Mecca from all over the world, many appear relatively unconcerned about extremists, instead remaining focused on their own spiritual journeys.
"The British government takes the security of its nationals very seriously, and we urge pilgrims to follow their advice when traveling abroad," said a spokesman for the Council of British Hajjis, which is coordinating 25,000 British pilgrims this year. "Reaching Mecca to perform hajj is the first thing on the minds of pilgrims, and we are content with the arrangements made by the Saudi authorities in the deployment of its security personnel to allow hajj to be completed safely by citizens from across the globe. It is the firm belief of Muslims that Allah has vowed to protect the holy cities of Mecca and Medina."
Yasir Qadhi, an assistant professor of Islamic studies at Rhodes College who is leading a hajj pilgrimage for Dar El Salam, a New York-based Islamic tour company, expressed a similar view.
On the one hand, Qadhi has said, he is praying for a successful and safe hajj, per Islamic custom.
"I am very excited and humbled, and pray that Allah accepts my Hajj, and the Hajj of all hujjaj," he wrote recently on his Facebook page. "May Allah grant safety and peace to all of His guests who are visiting His House this year, and grant them safe return to their families."
But the Islamic State, he told HuffPost, was not on his mind.
"I'm not worried at all," he said, dismissing what he called the group's "empty threats." "They have no power to get to Mecca/Medina, nor do they have the support of the people."
The Huffington Post