Armed former convict rode in an elevator with Obama !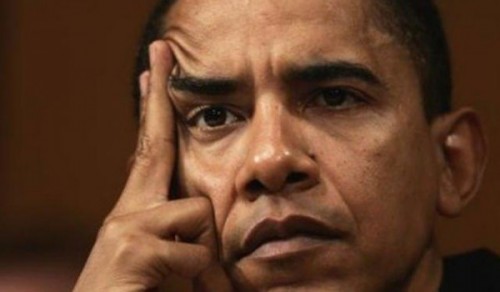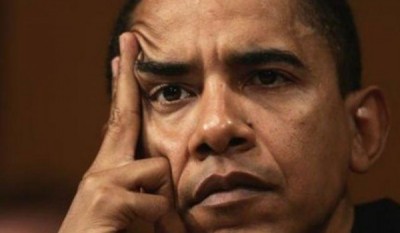 President Obama shared an elevator earlier this month with an armed security contractor who has three felony convictions relating to assault and battery, in the latest report of a serious violation of Secret Service security protocols.
Multiple sources confirmed to Fox News the incident, which took place in an elevator during Obama's Sept. 16 visit to the Centers for Disease Control and Prevention in Atlanta. The incident was first reported by The Washington Post and the Washington Examiner.
The latest embarrassment for the Secret Service comes after agency Director Julia Pierson told lawmakers at a Tuesday hearing "she took full responsibility" for a Sept. 19 breach of the White House. Pierson admitted that presidential security fell apart when a knife-wielding intruder jumped a White House fence earlier this month and sprinted untouched across the lawn, entering the first family's residence through an unlocked door and making his way into the East Room reception area.
According to the sources, the man involved in the elevator incident was working as a security officer at the CDC. Secret Service agents grew suspicious of him when he refused to stop taking a video of the president on his phone, and pulled the man aside for questioning.
A supervisor fired the contractor on the spot and the man turned over his gun. This surprised the agents, who had not realized the man was armed.
The Secret Service then ran a criminal check on the man, and discovered his criminal history.
A Secret Service official confirmed the incident to the Associated Press but declined to comment further, citing an ongoing investigation of the event.
It was unclear whether Obama was informed of the incident. However Pierson, under questioning at the hearing, said that she is the one who briefs Obama on threats to his personal security and that she had briefed him only once this year, "for the Sept. 19 incident."
Rep. Jason Chaffetz, R-Utah, told the Washington Post the incident was inexcusable.
"You have a convicted felon within arm's reach of the president and they never did a background check," Chaffetz said. "Words aren't strong enough for the outrage I feel for the safety of the president and his family."
Chaffetz added: "His life was in danger. This country would be a different world today if he had pulled out his gun."
Pierson faced heated questioning from bipartisan lawmakers at the House oversight hearing, who voiced deep skepticism about the state of the agency and the first family's safety.
At the close of the public portion of the hearing, Chairman Darrell Issa, R-Calif., said an internal investigation is "not sufficient" and he would be working with colleagues to request an independent probe.
The incident is the latest in a series of embarrassing scandals for the agency since a 2012 prostitution scandal erupted during a presidential visit to Colombia.
Fox News